where to buy vintage fabric and other craft bits
Want to make that Ikea couch look like it's straight out of the 1960s? How about sewing a retro dress that gives off perfect Mary Quant vibes? You can always buy reproduction textiles, but they'll never feel as right as the real thing. Though op shops are top-notch places to search for vintage fabrics and other crafty materials like buttons, quilts and crochet blankets, they're not often stocked in huge numbers. If you've been looking for a specific kind of fabric for yonks, you're probably better off hunting it down online. To help you out, we've gathered a few ace sellers of vintage textiles, buttons, quilts and sheets. 
Shop Make this Look When she's not sewing up an enviable wardrobe of 1940s and '50s duds,  US sewist Mena Lazar from @makethislook sells vintage fabric on Instagram via @shopmakethislook. Her cute and colourful fabrics usually range from the '30s to the '60s. She also pairs them with examples of vintage patterns, so you can imagine how they'd look on an actual garment. 
Pink Peacock Melbourne's Pink Peacock is a rad vintage seller for those of us who like bold, kitschy textiles in bright hues. They sell a bevy of homewares, fashion and other knick knacks, but we're partial to their mid-century cottons and over-the-top '80s prints.  
L'uccello This Melbourne haberdashery, which trades in-store and online, is a quirky treasure box of vintage and vintage-inspired sewing and crafting goodies. The brick-and-mortar store is certainly worth a peep if you're ever able to visit – it's chock-full of beautifully curated shelves. Among many other curiosities, L'uccello stocks vintage embroidery thread, vintage sequins and little bits of paper ephemera that would be fab for a collage, handmade card or scrapbook. 
Cats on Quilts Not only does this California-based Instagram shop sell antique and vintage quilts that are to die for, they also snap pics of adorable cats lounging on them, too. Genius marketing, we think! All of these old quilts are beautifully handmade and some date as far back as the 1870s.
The Linen Drawer Head to this Etsy shop based in Tamworth, NSW, if you're on the hunt for some seriously beautiful needlecraft and lovely old buttons. The Linen Drawer specialises in delicate lace collars, embroidered doilies and crochet trims. It's the place to go when you're feeling not just retro, but straight up old-timey (in a good way).  
Olive Road London Vintage textile super-fan and sustainability advocate Sarah Richards founded online retailer Olive Road London to encourage other sewists to breathe new life into old fabrics. She sources high-quality dress fabrics, including cotton, crepe and linen – most from the 1950s to 1990s. 
Meme and Rube Vintage Fabric Another vintage fabric seller working primarily through Instagram, Meme and Rube Vintage Fabric sell heaps of bed sheets and table linens you can fashion into clothes (or just keep as is). Come for the floral sheets; stay for the 1980s Australian animals print. 
Mayfield House Vintage Anyone who makes their own clothes will tell you that there's something particularly exciting about buttons. We could spend hours sifting through button jars in op shops, searching for the perfect colour, shape, texture and era to match our garment. Nice buttons are a great way to upcycle your secondhand duds (like how home renovators buy new appliances to make the house look nicer). You can always hunt them down at vintage shops, but eBay or Etsy work best when you're in the market for a specific style. Based in Tassie, Mayfield House Vintage has a great selection of vintage fasteners, ranging from random novelty buttons to sweet basics. 
Sours: https://www.frankie.com.au/article/where-to-buy-vintage-fabric-and-other-crafty-bits-554008
1960s Colors and Fabrics – Women's Fashion
1962 solid colors
1960s fashion colors embraced a range of soft pastels to vivid bright and neutral earth tones. It is most well know for  eye popping colors such as lime green, magenta, lemon, mimosa, jade, hot pink and tangerine. These mixed with paisley, swirls, and daisy flowers created psychedelic prints favored by the 60s hippies.
Not all colors and prints were for the youth or counter-culture teens. Mature women embraced the bold colors and rough textures popular with clothing and home decor. They also adopted the pastels in muted girly colors along with gingham checks, mini stripes, plaid and polka dots.
These color and pattern fabrics were found in department store catalogs, leaving us a nice record of fashion colors in the 1960s.
Prints and Fabrics
Sours: https://vintagedancer.com/1960s/1960s-colors-and-fabrics-womens-fashion/
vintage fabric 1960s
Abaysto Pattern Geometric Vintage 1970S Retro 1960S Groovy Bauhaus Polyester Fabric Shower Curtain Sets with Hooks Waterproof Bathroom Decor
$18.99Amazon prime
MUXXN Fashion 60s Vintage Mock Neck Slim Stretch Bridesmaid Party Dress for Women (Camel XL)
$34.99Amazon prime
Ambesonne Leaf Fabric by The Yard, Vintage Retro 60s Seem Banana Palm Tree Leaves Flowers Hibiscus, Decorative Fabric for Upholstery and Home Accents, 2 Yards, Caramel Burgundy
$28.99Amazon
Vintage 60s textile horse print scene beige bucket bag needs tlc
$8.280 Bidsor Best Offer6d 23h
RARE Vintage openwork w/ cherries brown/white cotton fabric 36" x 4+ Yards WOW!
$16.990 Bids or Buy It Now6d 23h
Vintage Christmas Knee Hugger Elf Ornament Green White Felt Suit Rubber Face 
$29.92Buy It Now30d 23h
Vintage Women's Hat Lot Of  9 1940s - 1960s Dress, Warm & More
$7.990 Bids or Buy It Now6d 20h
Vintage 1970's 1960's Metallic Plaid Stretch Polyester Blend Fabric 62"x170"
$74.99Buy It Nowor Best Offer30d 20h
Vintage 1970's 1960's Wool Plaid Fabric 62"x120"
$99.99Buy It Nowor Best Offer30d 20h
Vintage Rennoc "Santa's Best" Holiday Santa Claus Plush Doll
$125.000 Bids6d 20h
Hand Made Vtg 1960's Firetruck Flannel Fabric Yarn Tacked Baby Quilt 30 x 22
$10.000 Bidsor Best Offer6d 19h
Vintage 1970s 60s Plush Fabric Retro Animal ~ Heals Eames Era Large Swan
$20.68Buy It Nowor Best Offer30d 19h
Peter Max Rare Untitled, Fabric / Vintage Beatles Print Hippie Psychedelic Mod
$500.000 Bidsor Best Offer5d 7h
VTG 1960's Handmade Brown Leather Small Purse Bag Made In Italy
$51.00Buy It Nowor Best Offer30d 18h
Vintage 1950S 1960S Handmade Half Pinny Apron Mid Century Fabric
$13.80Buy It Nowor Best Offer30d 18h
Gorgeous Soft Linen Vintage 1960's tablecloth 128cm X 120cm Checked Fabric Lemon
$34.50Buy It Nowor Best Offer30d 18h
Gorgeous Linen Vintage 1960's tablecloth 50" Square Checked Fabric Blue
$34.50Buy It Nowor Best Offer30d 18h
1960's vintage RUTH SALTZ Black 7x10 slim Clutch purse excellent condition
$30.000 Bids6d 18h
vintage hawaiian Fabric Dress Sundress Size 16
$7.870 Bidsor Best Offer9d 17h
Vintage Floral Soft Furnishing Remanants Sets - 0501/Retro Mid Century Fabric
$5.510 Bids6d 16h
Vintage 1960's Handmade Yoyo Fabric Clown 16" Tall
$18.000 Bidsor Best Offer4d 16h
Vintage 60's napkins x 4
$15.160 Bids4d 15h
Vintage La Princesse Handbag Clutch Flowers GD2-3
$32.95Buy It Nowor Best Offer30d 14h
Vintage Mid-Century Francis Price Screen Print Fabric Timbre 35" x 47" 1960s 70s
$41.38Buy It Nowor Best Offer30d 14h
VINTAGE RETRO 1960's/1970's Pink & Browns Floral Fabric Remnant Upcycle Craft
$41.38Buy It Nowor Best Offer30d 14h
VINTAGE RETRO 1960's/1970's Green Leafy/Floral Fabric Remnant Upcycle Craft 90"
$52.42Buy It Nowor Best Offer30d 14h
100x90cm Vintage 1950s 1960s Navy Blue Polkadot On White Cotton Barkcloth
$11.220 Bids6d 12h
Vintage Fabric material 155"long 47" wide 1970s 1960s unused craft fabric UK
$31.05Buy It Nowor Best Offer30d 12h
50cm x 96cm Brown White Marle Weave Vintage Cotton Sewing & Craft Fabric 1960s
$11.22Buy It Nowor Best Offer30d 9h
60-70s NOS MCM Barkcloth Fabric Print Gold Brown Orange 4 1/2 Yds X 36"VTG
$20.000 Bids4d 9h
Vintage Emme Boutique Women's Hat 1960s Mod Made in USA Off White
$35.000 Bids6d 8h
Vintage Homemade 1960s Black Mod Jacquard Damask Fabric Fringe Shift Dress XS/S
$54.95Buy It Nowor Best Offer30d 8h
Vintage MCM MOD Fabric Flower Print Yellow Orange White Green
$7.502 Bids6d 8h
Vintage 1960s Muslin Floral Flower Power fabric. Sheet, Double Size Flat
$25.00Buy It Nowor Best Offer30d 7h
Vintage Fabric 36" Wide x 2 3/4 Yds Lavender Teal Flowers Daisies Cotton Manes
$19.990 Bids4d 7h
Vintage Mid Century Mod Ice Bucket Rust Fabric w/ Acrylic Lid and Handle - NICE!
$49.000 Bids6d 6h
Vintage Gaynor Stafford 60s 70s Polyester Fabric Psychedelic Mod 2 large Pieces
$25.000 Bids6d 6h
Vintage Flocked Semi-Sheer Fabric 5 yds x 44" Blue White New Old Stock Uncut
$59.990 Bids4d 6h
Vintage Santa Claus Plush Rubber Face Molded Mustache Hair Black Eyes
$32.990 Bids6d 6h
Vtg Japan Pair Christmas Elves Pixies Poseable Shelf Sitters Red Green
$34.99Buy It Nowor Best Offer30d 6h
Vintage 1960s-70s GI Joe Accessories Lot! Cool!
$10.000 Bids4d 6h
Vintage 1960's Black & White Panda Bear Pin Fuzzy Chenille Pipe Cleaner Craft
$4.990 Bids9d 5h
Vintage 1960's Pin Fuzzy Dog Puppy Black And White Chenille Pipe Cleaner Craft
$4.990 Bids9d 5h
Vintage 1960's Floral Fabric
$6.900 Bidsor Best Offer4d 5h
Vintage 1960s Cocktail Evening Formal Sheath Dress Brocade Champagne/Gold Size 5
$249.000 Bidsor Best Offer9d 5h
3 VINTAGE SANTA CLAUS CHRISTMAS ORNAMENTS 3" TO 4" Tall Made In Japan 1960s
$19.95Buy It Nowor Best Offer30d 4h
Vintage SEERSUCKER Cotton Fabric-84 x 35 - Police Traffic Themed
$8.99Buy It Now30d 4h
c1960s Handmade Gold & Silver Jari Embroidery and Beads Clutch Purse India
$19.990 Bids6d 4h
Vintage 1960s Spring Coat-fun black and white pattern fabric
$10.001 Bid or Buy It Now6d 4h
Vintage Hand Embroidered Square Tablecloth - 30.5" x 30.5" - 1960's
$13.730 Bidsor Best Offer6d 4h
Vintage Barbie Sun Shiner Green Dress w/Black Dots Rare Fabric Version Extras
$89.950 Bids6d 4h
Vintage Polyester Double knit Fabric 1960s Coral And White Floral 28" By 60"
$9.990 Bids6d 4h
Vintage Barkcloth Sunset Orange Giraffe Print Fabric Panel Wesco Reltex 24 x 45
$35.14Buy It Nowor Best Offer30d 4h
Vintage 60's 70's MCM Retro Hanging Swag Lamp Fabric Shade Moroccan Boho
$250.000 Bids6d 3h
Marimekko green and red fabric vintage 1960s, seka etta
$20.000 Bidsor Best Offer6d 3h
Vintage Gant Madeleine Womens Long Fabric Gloves Navy Blue Pink Snowflakes Sz S
$10.000 Bids or Buy It Now9d 3h
VINTAGE 1960's Handmade Satin Fabric Folded Round Pillowcase Great Color
$14.99Buy It Now30d 2h
Vintage Lovely Creamy White Seersucker Fabric - 2 Large Pieces ~ Both 59" wide
$15.00Buy It Now30d 2h
Charming Vintage White Seersucker Fabric w Tiny Lilac Flowers 3 yards x 47" wide
$15.00Buy It Now30d 2h
1.5m Length Of Vtg 1960s Striped Jersey Fabric Material
$20.680 Bids6d 2h
VINTAGE 1960s POLYESTER FABRIC GROOVY ORANGE YELLOW GREEN & WHITE SUMMER FLOWERS
$34.44Buy It Now30d 1h
1960s Christmas Angel Fabric Ornaments, 2, Glitter Felt, Vintage Holiday
$3.000 Bids6d 1h
Vintage Liberty Paisley Cotton Fabric Kimono/Robe/Kaftan Style Dressing Gown
$27.580 Bids6d 1h
Long Length Of Vintage Tartan Type Cotton Fabric 1970S
$10.350 Bids6d 1h
ELEGANT Vintage PINK YELLOW FLOWERS On WHITE 1960's ACETATE Fabric - over 5 yd
$21.990 Bids6d 1h
1960s Dutch Christmas Angel Fabric Tree Topper, International Vintage Holiday
$3.000 Bids6d 1h
Vintage 60" Polyester Double Knit Print Fabric -2.5 Yards Wine Pictorial Print
$29.00Buy It Nowor Best Offer30d 0h
Vintage Reghi Italy Retro Lucite Leather Fabric Clutch Handbag Rare!
$24.990 Bids6d 0h
Vintage compact & black & gold evening gloves.
$13.80Buy It Now30d 0h
Angel White Pillowcase Dress Crochet Head & Trim Wire Wings Hanger Handmade VTG
$11.00Buy It Nowor Best Offer30d 0h
Antique/Vintage Christmas Plush 24" Standing Santa, Rubber Face,No Markings,Vgc
$9.990 Bids3d 23h
Vintage Sculpted Fabric Angel Net Wing Christmas Ornament 10" Tall Trumpet Blue
$19.90Buy It Nowor Best Offer29d 23h
Vintage Sculpted Fabric Angel Net Wing Blonde Christmas Ornament 8.5" Tall
$18.90Buy It Nowor Best Offer29d 23h
Vintage Flocked Floral Print Fabric Dress, Repurpose, Damaged 1960s
$29.000 Bidsor Best Offer5d 23h
Vintage Embroidered Rose Change Purse Lock Black Chain
$15.00Buy It Nowor Best Offer29d 23h
Vintage 1960s? - Lamp Shade - Fringe - Cream - Pattern- Cottage - Fabric
$41.38Buy It Now29d 23h
Vintage 1960'S Hand Tailored Dress Of Air Force Blue Uniform Fabric
$12.950 Bidsor Best Offer5d 23h
Vintage Retro Hippie Sling Purse 10x101/2" Woven Fabric w Fringe Strap Handmade
$15.99Buy It Nowor Best Offer29d 22h
Vintage 60s MOD Daisy Floral Fabric Avondale NOS Flower Power Quilt Material 5yd
$49.990 Bids5d 22h
Granny's Quilt Box | Vintage Cotton Scraps  | 1960s era | 4-pieces | Lot #42
$3.000 Bidsor Best Offer5d 22h
Vintage 1960's Christmas Santa Claus Stocking Fabric Panel Cut & Sew
$14.990 Bids5d 21h
Vintage 1960s DANSK Finnish Accent Set of 4 Linen Placemats by Rita Puotila
$68.990 Bidsor Best Offer5d 21h
Vintage Gold Faux Alligator Kiss Lock Clutch Purse Credit Card Coin Case Holder
$5.99Buy It Now29d 21h
VTG 1960s BOHO HANDWOVEN EVENING CLUTCH AND CHANGE PURSE OFF WHITE GOLD SPARKLE
$19.98Buy It Nowor Best Offer29d 21h
Vintage 1960's Christmas Santa Claus Stocking Fabric Panel Cut & Sew
$14.990 Bids5d 20h
VINTAGE CIRCA 1960s BUCKET TYPE PIN CUSION
$1.370 Bids5d 20h
FAB 1950s 1960s MCM Barkcloth Fabric Abstract Geometric Print Fabric Vintage NOS
$89.69Buy It Now29d 20h
Vintage Handmade Pillow Doll Fabric Doll 18 inch Little House on the Prairie EUC
$25.00Buy It Nowor Best Offer29d 19h
vintage retro 8 napkins cotton flowers design 1960s 70s
$13.800 Bidsor Best Offer8d 19h
VINTAGE! The Original "Jerry Terrence Carpet Bag", Brown, 60 years old! Great!
$15.000 Bidsor Best Offer5d 19h
Lot of Variety vintage Miniature Collectable of 10 Shoes bundle
$60.990 Bids or Buy It Now5d 17h
Christmas NIP ORNAMENT NEW Vintage SANTA Peppermint Coat & Hat 8" Lrg USA SELLER
$14.89Buy It Now29d 17h
Colorful Retro Woven Fabric Hippie Boho Bag Purse WOOL 12 X 13 Red Black Cream
$35.00Buy It Now29d 16h
Vintage Tablecloth 1960s /1970s Blue, White and Red Check/Plaid in VGC
$19.300 Bidsor Best Offer5d 16h
Vintage  brown ladies fabric Gloves approx size 6, beautifully stitched, elegant
$2.070 Bidsor Best Offer5d 13h
Roll Vintage Yellow Roller Skate Retro 1960S Spoonflower Fabric by the Yard
$21.00Buy It Now29d 13h
Vintage 1960's 1970's Fabric
$13.780 Bids5d 12h
Fabulous Vintage Fabic 1960's 1970's Turquoise Floral - 3.1 Metres
$17.920 Bids5d 12h
Small Black Vintage Handbag By Freedex, 50, 60,S
$16.540 Bids5d 12h
Vintage 1960's GI Joe sized Hong Kong marked field jacket and accessories
$19.990 Bids3d 12h
Vintage Nylon Fabric Green 1960s MOD
$12.000 Bids5d 11h
Vintage 1960s Brown Woven Train Case Pill Box Bag with Handle 10 inch 60s Retro
$42.990 Bidsor Best Offer5d 10h
50cm x 91cm Crisp Light Weight Brown Vintage Cotton Poplin Sewing Fabric 1960s
$11.22Buy It Now29d 10h
Sours: https://picclick.com/Popular/vintage-fabric-1960s
1960s hippie style paisley vintage fabric
Vintage Upholstery Fabric Reproduction 1960s Recipes
A STORE FULL OF NEW OLD STOCK UPHOLSTERY FABRIC - BUT WHAT ...
2016-10-31 · The company had a ton of old upholstery fabric and vinyl from the 1960s and 1970s. Some is actually even older, but the records have been lost. It wasn't moving from the shelf at all, and the corporate company decision was to junk it. My crafty and creative self couldn't let this gorgeous supply of fabrics go, especially if craftsmen and creators could use it to enhance their projects. To ...
From retrorenovation.com
Estimated Reading Time 5 mins
See details »
---
VINTAGE FABRICS | LOVETOKNOW
The 1960s brought mod and psychedelic designs to fabrics. Bold color combinations, optical illusions, and folk are prints became popular. 1970s. Sheer, light fabrics with pindot designs, quiana, and florals were hallmarks of the 1970s. Where to Buy Vintage and Antique Fabrics. It can be difficult to find vintage fabrics locally because they are not a common item. You may get lucky and find a ...
From antiques.lovetoknow.com
Author Marye Audet
See details »
---
15 RETRO UPHOLSTERY AND CURTAIN FABRICS FROM WAVERLY ...
2012-11-08 · Frieze upholstery fabric. Mid century modern and retro upholstery fabrics at discount prices -- Maharam, Knoll, Herman Miller & more. 8 authentic vintage countertop laminate designs still available today. Inexpensive upholstery for midcentury …
From retrorenovation.com
Estimated Reading Time 3 mins
See details »
---
RETRO FABRIC - UPHOLSTERY, QUILTING & DRAPERY | FABRIC ...
Looking for a fabric to compliment your vintage decor? We carry fabrics with colors and designs that pay homage to mid century modern styles and colors, 80's neon, 50's diner sparkle vinyls. Give your home, office, or RV a fun, campy retro look! Browse our selection of retro fabric for your upholstery, quilting, and drapery projects.
From fabricwarehouse.com
See details »
---
VINTAGE FABRICS FROM THE 1950S - BUY ONLINE FROM OUR SITE ...
Here at The Vintage Pattern Shop, we have a section especially dedicated to vintage printed fabrics, and this category is dedicated to those from the 1950s.. Whilst casual denim and cotton prints were popular for home sewing, the fabrics from the 1950s were often luxurious. This was especially true for evening wear, with popular materials including velvet, tulle, silk and satin.
From thevintagepatternshop.com
See details »
---
UPHOLSTERY FABRIC 1960S | ETSY
Check out our upholstery fabric 1960s selection for the very best in unique or custom, handmade pieces from our craft supplies & tools shops.
From etsy.com
See details »
---
RETRO AGE VINTAGE FABRICS
Retro Age Vintage Fabrics for vintage and modern fabrics, sewing patterns and more. Suitable for collecting, craft, apparel, patchwork. Located in Victoria, Australia, posting worldwide daily. Cart: 0; Log in or Create an account; Menu. Vintage Fabrics. All Vintage Fabrics; Vintage Sheeting; 1950s & Earlier; 1960s & 1970s; 1980s; Decorator Fabrics; Vintage Remnants; Modern Fabrics. All Modern ...
From vintagefabrics.com.au
See details »
---
115 RESULTS FOR VINTAGE TAPESTRY UPHOLSTERY - EBAY.CA
Amounts shown in italicized text are for items listed in currency other than Canadian dollars and are approximate conversions to Canadian dollars based upon Bloomberg's conversion
From ebay.ca
See details »
---
1960S & 1970S – RETRO AGE VINTAGE FABRICS
2.5m LEFT: Vintage 1960s 70s navy blue cotton w/ bright mod floral $6.50 Sold Out LESS THAN 1.5m LEFT: Vintage 1970s blue floral on blue fancy weave cotton $3.50 1m LEFT: Classic woven stripe fancy weave textured cotton ...
From vintagefabrics.com.au
See details »
---
1960S UPHOLSTERY FABRIC | ETSY
Vintage 1960s Upholstery Fabric Remnant - 2 1/2 yds - Orange Green Cream Flower Design - Floral Furniture Upholstery Material Piece Bohemian EastMainVintage 5 out of 5 stars (299) $ 25.00. Add to Favorites Peace Love and Indigo Retro Fabric - Hippie'S Dream. 1960s.. By Kostolom3000 - Mushroom Maiden Cotton Fabric By The Yard With Spoonflower ...
From etsy.com
See details »
---
HOME | RESTORATION FABRICS & TRIMS
Restoration Fabrics & Trims. Restoration Fabrics and Trims is your on-line source for exclusive high end to-the-trade only decorator fabrics and trims at way-below-wholesale prices. We carry period-appropriate new and vintage fabrics and trims for historic homes from the 17th through mid-20th centuries with a particular emphasis on Victorian ...
From restorationfabricsandtrims.com
See details »
---
RETRO FABRICS | BEST FABRIC STORE
Hexagon Natural Upholstery Fabric- ships separately TM-HENNAL (1) $14.98 In Stock: 10 2 yard minimum. Yards . Quick View Printed Luxe Outdoor Fabric by Premier Prints pp-luxe-outdoor-fabric $12.98 3 yard minimum. Yards . Quick View Printed Cotton Slub Canvas Fabric by Premier Prints pp-slub-canvas-collection $12.98 3 yard minimum . Yards . Quick View Scott Living Fabric Collection by …
From bestfabricstore.com
See details »
---
MID CENTURY MODERN UPHOLSTERY FABRIC | MCM RETRO VINTAGE ...
Mid Century Modern (MCM) Upholstery Fabric & Retro/Vintage Fabric . The mid-century modern home decor trend is here to stay and MCM upholstery fabrics are our best sellers. This retro look (~ the 1950s, 1960s vintage upholstery fabric) is defined by fun geometric patterns, textured stripes, colorful and neutral wools, and amazing solid textures like boucles, velvets, and chenilles.
From modern-fabrics.com
See details »
---
15 1960'S REPRODUCTION UPHOLSTERY FABRIC IDEAS ...
Oct 17, 2016 - Explore Harald Faber's board "1960's reproduction upholstery fabric" on Pinterest. See more ideas about upholstery fabric, upholstery, fabric.
From pinterest.com
See details »
---
1940'S FABRICS | ANTIQUEFABRIC.COM
Starting with over 5,000 yards of antique fabrics including feedsacks, dress rayons and crazy quilt fabrics as well as quilting cottons from the 1850's. Navigation. MENU MENU. Antique Fabrics. 1800's to 1970's. 1800's Fabrics; 1900's Fabrics; 1920's Fabrics; 1930's Fabrics; 1940's Fabrics; 1950's Fabrics; 1960's and Later; Other Antique Fabrics. Cigarette Silks; Crazy Quilt Fabrics; Feedsacks ...
From antiquefabric.com
See details »
---
VINTAGE LOOK FABRIC FROM BRICK HOUSE FABRIC: NOVELTY FABRIC
Vintage look fabric with their different colors and patterns offer an alternative to hard edge modern designs. Often with a tea-stained background, they work well with the shabby chic look as well as other decorating styles. Cabin decor, lodge style, ranch style, and others are just a few style types that vintage look fabrics work with well. Victorian lace curtain fabric calla lily- 2 yards ...
From brickhousefabrics.com
See details »
---
ORIGINAL AUTO FABRIC: GREATEST SELECTION OF VINTAGE AUTO ...
Massive inventory of Auto Upholstery Fabrics. Featuring vintage auto upholstery, specialty car cloths, and marine and auto vinyl's. If you have a current or future project in need of any classic auto upholstery fabric. Look through our massive online inventory. If you still don't find that fabric you're looking for. Click on this Detroit Cloth Book link and see if you can locate a cloth ...
From oemautofabric.com
See details »
---
1960S VINTAGE FABRIC | ETSY
Vintage 1960s Orange and Brown Floral Upholstery Fabric by Hero, Vintage 1960s Floral Upholstery Fabric, Flower Power Upholstery Fabric LadyVirginiaVintage 5 out of 5 stars (210) $ 44.00 FREE shipping Add to Favorites Psychedelic Floral Fabric - Avery Retro Floral On White Medium Scale By Red Raspberry Design - Cotton Fabric By The Yard With Spoonflower ...
From etsy.com
See details »
---
REPRODUCTION FABRICS: DEPRESSION ERA, 1930-1950
2021-06-01 · Pastel fabric prints were the rage of the era. American textile chemists began to print those wonderful pastels! Women loved the clear taffy pinks, dresden blues, and lavenders. ReproductionFabrics.com. Open Menu 1-800-380-4611. Newsletter. Electronic Newsletter. Fabric Categories. 1775 to 1825. 1825 to 1865. 1865 to 1900. 1900 to 1930. 1930 to 1950---Civil War Era. Yarn Dyes. Timeless Fabrics ...
From reproductionfabrics.com
See details »
---
200 VINTAGE FABRICS 1960'S IDEAS | VINTAGE FABRICS ...
Mar 6, 2016 - Explore Patricia Ann's board "Vintage Fabrics 1960's", followed by 300 people on Pinterest. See more ideas about vintage fabrics, vintage, 1960s.
From pinterest.com
See details »
---
RETRO VINTAGE UPHOLSTERY FABRIC | ETSY
Vintage 1960s Orange and Brown Floral Upholstery Fabric by Hero, Vintage 1960s Floral Upholstery Fabric, Flower Power Upholstery Fabric LadyVirginiaVintage 5 out of 5 stars (214) $ 44.00 FREE shipping Add to Favorites Vintage Fall Colors Floral Home Décor Fabric Yardage, 70's Upholstery Fabric, Vintage Crafting, 70's Fall Color Pallet, Retro Sewing Fabric ...
From etsy.com
See details »
---
REPRODUCTION FABRICS - DISCOUNT DESIGNER FABRIC - FABRIC.COM
368. items. in Reproduction Fabrics. Use these reproduction prints that range from the mid-1800s to the 1950s to make quilts with an authentic vintage feel, or create something that is the best of both worlds with a modern quilt pattern! Featuring vibrant colors and reproduction prints, old …
From fabric.com
See details »
---
VINTAGE FABRIC 60S 70S 80S - LAUREL LEAF FARM
1960s vintage all cotton fabric with a sateen finish, soft, not terribly stiff or crisp. Lovely pale golden yellow color. ... lot vintage upholstery fabric sample pieces and remnants, tapestry, jacquard. Lot of about 16 pieces of upholstery fabric sample swatches or remnants, 24" square or larger. These are mostly blends, medium weight... Western textiles vintage decorator cotton fabric ...
From laurelleaffarm.com
See details »
---
BUY RETRO FABRIC ONLINE | VINTAGE FABRIC FOR SALE | THE ...
Retro Fabric. More and more people are looking to buy retro fabric online with Retro fabric and retro material being extremely popular. We have a great selection of retro fabrics online including vintage fabric and vintage material such as vintage fabric prints and vintage upholstery fabric, perfect for quilting, apparel, crafts and home décor items.
From thefabricmarket.com
See details »
---
RETRO AND MOD FABRIC - FABRIC BY THE YARD | FABRIC.COM
Find Retro and Modern fabric on Fabric.com. Shop our selection of fabrics featuring retro, vintage and mid-century modern prints for home decor, fashion and quilting! Account. Shop by Color; Fabric Type ; Purpose; Theme & Pattern; More Ways to Shop - directright Departments plus Filters Sort. 371 items. found with Retro and Mod Fabric - Fabric.com Your Selections: close Retro/Mod. Categories ...
From fabric.com
See details »
---
UPHOLSTERY FABRIC VINTAGE | ETSY
Vintage Floral Upholstery Fabric. Blue Floral Upholstery Fabric. TikasTreasureHut. 5 out of 5 stars. (1,544) $16.95. Add to Favorites. Sale ! VINTAGE 1960's CRUSHED 53 by 18 inches Velvet Floral Upholstery Fabric / one of kind / stunning/ rare vintage/ diy home decor.
From etsy.com
See details »
---
VINTAGE FABRIC 30S 40S 50S - LAUREL LEAF FARM
1960s vintage cotton fabric with nursery rhyme characters - Jack Be Nimble, Humpty Dumpy, ... vintage cotton upholstery fabric, cross stitch print floral brown, blush pink, lime green. 1940s vintage cotton decorator fabric with a surprising modern look!... 1930 1940s vintage rayon fabric, royal blue floral print silky material. 1930s or 40s vintage print rayon fabric, 40" wide, this piece 2 1 ...
From laurelleaffarm.com
See details »
---
DENVERFABRICS.COM
Contact Us. Denver Fabrics 10490 Baur Blvd. St. Louis, MO 63132 . 1-800-468-0602. 314-993-4919
From denverfabrics.com
See details »
---
TRADITIONAL UPHOLSTERY FABRIC | CLASSIC & VINTAGE FABRIC ...
5. 6. Next. Our selection of classic and vintage fabric by the yard feature unique designs such as florals, paisleys, stripes, scrollwork, lattice – to complement a traditional or formal home or business decor. These traditional upholstery fabrics would be ideal choices for reupholstering vintage furniture.
From fabricwarehouse.com
See details »
---
Sours: https://www.tfrecipes.com/vintage-upholstery-fabric-reproduction-1960s/
Fabric vintage 1960s
Join our satisfied Customers!
We love your fabric and what you do, our designs always arrive to a good standard in prompt timing

Megan, Milton Keynes
Love the print and the ability to wash printed fabric in the washing machine (single jersey with lycra). Print itself is very sharp and the communication during the order being processed was great.

Katy, Leicester
I have been printing wovens for home decor for some time now, but I tried printing on knits with you for the first time. Would reccomend for sure! Such a pleasure - fast, always friendly and the quality is great. THANKS!

Amelia, Walberswick
Keep going your great work! Love your printed fabrics!

Amelia, London
Ich finde es toll, dass es keine Mindestbestellmenge gibt, außerdem ist die Lieferzeit sehr kurz, in nur wenigen Tagen war der bestellte Stoff schon vor meiner Tür, ausgezeichnet!

Frieda, Rothenburg
Die Produktqualität ist super, lebendige und haltbare Farben, alles passt.

Agatha, Düsseldorf
Wunderschöne Stoffqualität, viel Möglichkeiten im Design, ich habe diesen Geheimtip schon vielen weiterverraten!

Tina, Eugendorf
Super Service und sehr schöner Druck!

Ruth, Hermagor
Ich bin sehr zufrieden mit dem Druck, schau sehr gut aus und die Lieferung war auch sehr schnell. Ich kann die nur weiterempfehlen.

Nikola, St. Georgen am Ybbsfelde
Ich habe meine ersten Drucke bestellt und bin mit der Qualität, dem Lieferservice und der Kundenbetreuung hoch zufrieden! Ich freu mich schon auf weitere Zusammenarbeit!

Gudrun, Saalfelden
Schnelle Bearbeitung, satte Farben. Die Lieferung lässt auch nicht lange auf sich warten. Ich bin vollstens zufrieden. Die nächsten Muster sind schon vorgemerkt :)

Maria, Schellerhau
Wunderschöne Andrucke, leuchtende Farben, ich habe schon das nächste Muster im Visier.

Maria, Schellerhau
Learn moreBUY NOW
60s fabric
The 60s fabric collection was surely designed to the accompaniment of The Beatles and Pink Floyd. Colourful patterns owe their diversity to the then-popular hippie subculture. The most popular aesthetics of that time enter the spotlight once again, confirming the renaissance of the retro style. The 60s fabrics help older people reminisce as well as acquaint those that were not even born yet with history. Geometric and three-dimensional patterns, ubiquitous flowers and bold prints are the presented collection in a nutshell. If you dream of a re-run of the times when humanity took its first steps on the Moon and Beatlemania conquered the world, check out the products available in the 60s fabric collection.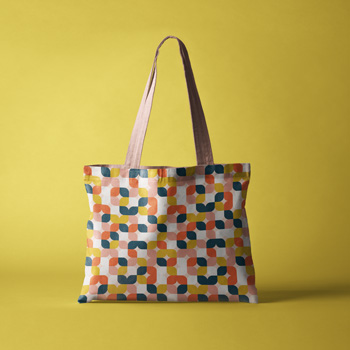 Fabrics for sewing to the accompaniment of The Beatles
While looking for a way to refresh your wardrobe, it is worth familiarising yourself with the offer of CtnBee. It includes a wide range of unique designs with the 60s motif and fabrics with which you can create amazing clothes. Natural cotton knitted and woven fabrics work well as t-shirts, dresses, trousers and even coats or jackets. If the features of this style suit your taste and preferences, choose retro fabrics. Fifty years ago, the streets were dominated by ¾-length trousers, straight coats and waistless jackets, and mini skirts. Take this into account before you grab a sewing machine to create a piece of clothing inspired by the past years.
Flowers and geometric patterns - the 60s collection fabrics.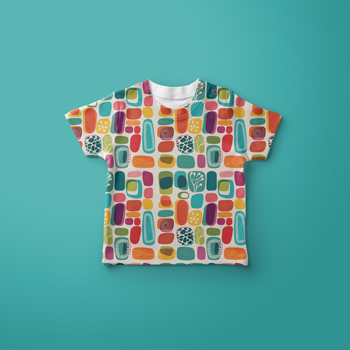 Although the 60s are gone forever, the trends of those times prove to be a hit again after years of break. Fabrics ornamented with hypnotic geometric patterns, a broad range of colours and flowers have their obvious application in the fashion industry. Interestingly, patterns from the retro fabrics collection also work great as elements of interior design. Curtains, fabrics for furniture upholstery, tablecloths, bed linen or pillowcases kept in this style liven up the interiors, giving them a unique touch. You do not have to be a 60s pop-culture enthusiast to find a use for them. If you are keen on nonobvious solutions and unconventionality is your middle name, this collection was probably created precisely for you.
Sours: https://ctnbee.com/en/collections/fabric/60s
1960s brocade vintage fabric - Retro Age Vintage Fabrics @ www.vintagefabrics.com.au
.
You will also be interested:
.
595
596
597
598
599