Newly-crowned Street Outlaws: No Prep Kings champion, Ryan Martin, unveiled his all-new 2018 Chevrolet Camaro ZL1 today at the Performance Racing Industry Show in Indianapolis, Indiana.
Built by chassis-building wizard Billy Gilsbach — who also constructed what eventually became known as the Fireball Camaro — the car is a true work of art. It features many tricks of the trade that Gilsbach is known for, in addition to a host of lightweight-titanium and one-off carbon-fiber components that make it one of the most advanced racing machines in any drag racing venue.
Built specifically for the purpose of no-prep and street racing, the new ZL1 features a wheelbase of 111-inches — 2-inches shorter than the Fireball Camaro — and the engine is moved back in the chassis for better weight transfer.
"The Fireball Camaro was built for drag radial and Outlaw 10.5-style racing — back then, they were moving the engines really far forward to keep the cars from wheelstanding, and to achieve the desired weight bias," Martin explains. "When we first bought that car and got to racing on the street and in no-prep, we said, 'this car shouldn't work good, because the engine is too for forward.' It's got a 92-inch axle to mid-plate centerline measurement. But we made it work, and obviously it's one of the fastest no-prep cars there is. But, I knew when we were building the new one that we could do better. We could improve upon it."

"Now, we have done things to gear it more toward being a no-prep car. We have the engine set back in the car," Martin goes on to share. "The engine was moved back approximately 8-inches, and a double framerail has been built to be both higher and wider, which should make for a more stable car. We wanted to gear it to be lighter. When we first got the old car, it had factory framerails — it wasn't built with the intent of being really light. With street racing, there are no rules, and with no-prep, who knows where it goes, so I wanted to build the lightest car I could. Anywhere that we could put carbon-fiber and titanium, we did. It came in almost 200-pounds lighter than the old car."
The drivetrain is identical to the Fireball Camaro: a Pro Line Racing 481X with twin Precision Pro Mod 98mm turbochargers, an M&M Turbo 400 and lock-up converter, and a FuelTech FT600 ECU. Martin says, "I went that direction because I have plenty of spares. But also, because I've never had a lack of power with that combination. While we'll have to get ahead of the game and get on the chassis to make it work well, I won't have to fight the tune-up, because we know it like the back of our hand. By sharing parts between the two cars, if I have an issue, I can rob parts if needed. So it just makes sense."

Martin first commissioned the new car after the Discovery Channel's Mega Race, contested between he and Alex Laughlin, driving for Gas Monkey Garage's Richard Rawlings. At the time, No Prep Kings was in its infancy, and knowing it would be a hit, Martin took his sizable winnings from that show and set the ball in motion for a purpose-built machine. In the time since, he has contributed much of his winnings to its completion.
With no carbon-fiber components available, Gilsbach invested hundreds of man-hours in building the custom doors and frontend. He started with factory parts, from which he built a plug to have one-off ZL1 parts made. Adding to the complexity of the process, he and Martin modified the frontend to shrink the wheel openings and changed the hood for a more visually appealing look.
"He modified the fenders, and we had one of our Fireball 900 hoods that we had designed for our street car line that I wanted to put on it. I gave him a hood, two fenders, and a ZL1 front clip and said, 'see what you can do with this.' "
Despite the considerable time and investment, Martin contends this car wouldn't be seeing the light of day had his season not gone to plan.
"I told myself mentally that I wasn't bringing this car out until I won a championship with the other car. I missed winning it the first two seasons by so little, and I didn't want all the haters to say I couldn't win it with that car, so I changed it up. Also, it was so important to me to win that championship so I could bring this car out. Because I told myself I wasn't if I didn't do it — I didn't know what I was going to do with it. But, it was either going to sit in my garage or we'd have put radials on it something. I'm so glad we won, because now we can come out at season four of No Prep Kings with it, which is what I wanted to do anyway," he says.
The more you look at the car, the more you see of the infinite detail that Gilsbach put into its creation.
"Everything that Billy does is amazing. His builds take a little longer, but it's because everything he does is so intricate and well-thought-out," Martin says. "The frontend itself is a work of art, in the way that the factory headlights are molded in (HID LED just like a factory ZL1), and the thoughts of where to put titanium in it."
Of note are a carbon-fiber steering column, transmission tunnel, and the titanium gas and brake pedals, much of it provided by TMS.
"The way he did the upper framerail bars — some people are starting to catch on to that. He did it before other cars got moved up and out, which makes them more stable," Martin adds. "He built the wing from carbon-fiber, the rockers are custom carbon-fiber using his own molds. It's all just over the top.
For Martin, this project signified not only a reward for his tireless work and resulting success, but also a personal achievement in developing a car from the ground up, using many of his own concepts and ideas.
"This is the first purpose-built race car that I've built using my own ideas and with goals that I wanted to hit. It was a big deal, and I wanted it to be special and mean something. Winning the championship last year made this my reward to myself, to be able to bring it out."
Martin and his team burned the midnight oil to make the unveiling at PRI. The car was picked up three weeks ago, and with the help of his team and the staff at Homier Fabrications and RK Racecraft (whom Martin credits the tireless efforts of for even making it here) the car was wired, plumbed, and fired for the first time, just before midnight on Tuesday. By 1:00 p.m. the following day, it rolled into the Indiana Convention Center and into position at the Precision Turbo & Engine booth, following an eight-hour trek from Georgia,
Supporters of the project include Strange Engineering, Summit Racing Equipment,Jerry Bickel Race Cars, Weld Racing, Boninfante Clutches, LAT, FuelTech, Race Parts Solutions, AJPE, Turbosmart, BMRS, Schoneck Composites, Moroso Performance Products, PTE, Wiseco, Visner Engineering, T&D Machine, Pro Line, TMS Titanium, Tim McAmis Race Cars, GRP Rods, Peterson Fluid Systems, Stock Car Steel and Aluminum, Woolf Race Products, and Optic Armor Windows.
Stay tuned for additional images!
Sours: https://www.dragzine.com/features/pri-coverage/pri-2019-street-outlaws-star-ryan-martin-unveils-new-zl1-camaro/
Fastest, yet unproven NPK car
Over the years most of us started viewing Ryan Martin as the quiet guy that gets the job done.
One of the biggest reasons he has been getting the job done however is his incredibly powerful Fireball Camaro, a machine put together so well that seldom needs any repair once it is out in the open street or the track.
Even with astonishing numbers like 1500 "laps" under the belt, the Fireball was still happy to pick up the front left tire off the ground, disappear from view towards the finish line, and show the competition its laundry.
While many racers would love owning a car like that and would be happy to keep it in the races, Ryan Martin did not get to the top of the game by staying behind, so understandably he solicited the built of something even faster.
As soon as the third season of the No Prep Kings Championship was finished, Ryan announced his 2018 ZL1 Camaro which has been built by Bill Gilsbach, the same guy behind the abovementioned Fireball Camaro.
While it was first announced with the same twin-turbo setup as the old car, these days the new car is sporting a huge procharger connected to the Proline racing engine, a combination that would not leave him wanting for more power, no matter the surface.
Since this machine was produced in order to defend Ryan's No Prep Kings Championship title, unfortunately, we have yet to properly see it in action. This arguably might be the fastest car in the No Prep world which has yet to prove itself and the reason for this is simple.
Ryan did not want to use this car on the street instead, he opted to keep the Fireball on the streets where it belongs, and use this one at the track. So until we get to see this ZL1 spin a wheel in anger at the track, a first start video is all we are going to get.
BUT WAIT THERES MORE……
DADDY DAVE brings you a sneak peek of it making a lick
Sours: https://www.noprep.com/ryan-martin-goes-procharger-for-the-2021-season/
Ryan Martin's Fireball Camaro is a familiar sight at Radial vs. The World races across the country. We chat with Martin about his 4,500-plus horsepower machine and his racing program.

Ryan Martin is a pretty busy guy these days. Between the three dozen or so race events on his calendar for 2018, the demanding shooting schedule of the Street Outlaws television series he's involved with, and his obligations as co-owner of B&R Performance in Oklahoma City, Oklahoma, Martin doesn't have a whole lot of time to watch the grass grow–and that's just fine by him. "If I showed you my schedule, you'd laugh – it is out of control," he jokes. "I don't know how we're going to it all, but we will."
Although his day to day keeps him occupied, Martin's still a racer above all else. We got a chance to catch up with him recently and talk shop about his career in motorsport, his cars, the recent Lights Out 9 event, and what the future holds from him and his team.
Fast From The Get-Go
"I was fifteen years old and, like a lot of kids that age, I'd been saving for a car for a little while," he recalls. "I stumbled upon this '89 5.0-liter Mustang GT just before I turned 16. It was just a few years old had about 50,000 miles on it. The previous owner had already done an exhaust system and some other bolt-on stuff, so by the time I got it, it was already a pretty quick car for a 16 year-old. So it wasn't long before I was street racing and heading to the drag strip on a regular basis."
Martin held on to the Mustang throughout the years, eventually prepping it to run in the X275 Radial class. After four years or so of campaigning the Mustang in the class, Martin transitioned over to a Camaro, which he now runs in Radial Versus the World.
"It's pretty close to run-whatcha-brung on a 315 radial," he says of RVW. "You can have a big-screw blower, you can have a twin setup, a giant 1000ci nitrous motor – whatever you want. There are some weight rules to keep the racing balanced, but that's about it."
Martin's fifth-gen Camaro is powered by a 572ci Alan Johnson 481-X block which was prepped by Pro Line Racing. The cylinder heads and valvetrain were also sourced from Alan Johnson, while a Hogan intake and Pro Line's own turbo-spec camshaft round out the package.
The Camaro's big-block normally sports a pair of 102mm Precision turbos in Radial Versus the World trim, but a pair of 106mm units are bolted on for particular events. The grunt is sent to the rear wheels via a two-speed Mark Micke gearbox and a fabricated 9-inch rear end with either a 3.70 or 3.89 gear ratio, depending on the particular event they're running it in. A four-link-style suspension helps put the power down.
"North of 4500 probably," he says when asked to estimate what kind of power it makes in this configuration. And at those levels, you'd expect some carnage with the engine internals now and then. "We've had valves drop, but we don't break pistons – we never have piston problems. The set we've been using from Wiseco are badass."
Lights Out 9
"There's maybe three or four big radial races every year that I like to go to, and Lights Out is definitely one of them," Martin tells us. "So we'll take the big tires off and throw some drag radials on it and head down. It's always awesome – I get to see all my radial buddies – it's just like a giant family. Everybody's competitive but it's always a really good time. We always run the big turbos at that event, so we had the 106mm Precisions on for that one."
After some initial issues with surface conditions, Martin says the whole field seemed to get quicker over the first few days. "The track was kind of sketchy for testing the first day," he says. But finally when the track came around, we started hauling ass. We just kept going a little faster with each run."
That trend would hold throughout Martin's runs at Lights Out 9. "We qualified with a 3.91 at 201mph and improved with every run from there, running a 3.90, a 3.88 and a 3.85 against Steve Jackson in the quarter." Though that 3.85 pass was Martin's fastest run of the event, it wasn't enough to edge out Jackson, who would post a 3.81 in that quarter final round.
"I like to get in the car kind of late so I can watch everybody else," Martin says of his race ritual. "About two or three cars from me pulling into the water box is when I'll throw my jacket on and jump in the car. A lot of guys like to sit in their car in the staging lane the whole time, but I'm not that guy. Once I get in, I just try to stay kind of quiet and focused, make sure my belts are tight and my HANS device is on right. As weird as it is – a lot of people say they get amped up when they get in the car – I get really calm, almost relaxed. Then I pull into the burnout box and it's on."
Of course having a great team tends to help to calm one's nerves. "The two guys on my crew that have been with me forever are Billy and Javier," Martin says. "And then I've got a newer guy – Jonny Drama. He's been around radial racing for a long time, but he started helping me more recently. Between those three guys – they are the ones who make it happen for me."
2018 looks to be a big year for Martin just by virtue of how much he's got going on, but his goals for the season go well beyond just handling all the demands of his schedule. "I'd like to go win a big radial race this year – Lights Out, No Mercy, etc," he says. "That's definitely one of my major goals this year."
Sours: http://blog.wiseco.com/inside-ryan-martins-radial-vs.-the-world-fireball-camaro
Ryan Martin Fireball Camaro Street Outlaws NPK Tulsa Oklahoma October 2021
Ryan Martin Unveils New '18 ZL1 Camaro Big-Tire Car for 2020 No Prep Kings Competition
Rumors in the racing world are commonplace. Gossip and drama go hand-in-hand with the boisterous talk from racers and crewmembers, and whether you're a fan of it or not, it creates excitement. But sometimes being stealth while you accomplish your goals in private allows you the ability to focus on the task at hand without outside influence. Coming off his Street Outlaws No Prep Kings season 3 championship, Ryan Martin is ready to share a big secret—a brand-new race car!
Now before you freak out, the Fireball Camaro isn't going anywhere. It is simply stepping aside for the time being, and the new car will be taking its place in No Prep Kings competition, but don't call it Fireball 2.0!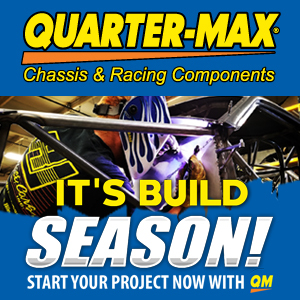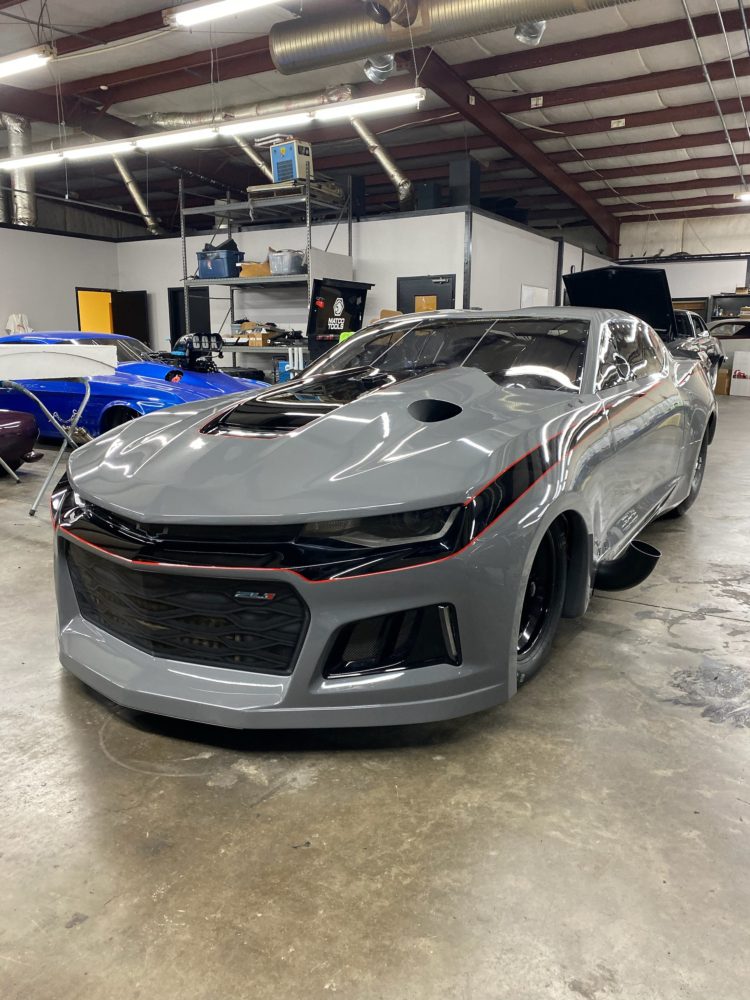 Ryan Martin, like many high-level drag racers is extremely focused on his race program. His testing regiment is second-to-none, and if you didn't know it, the Fireball Camaro has made over 1,500 trips down track since he acquired the car. This is a testament to the team's success on both the street and the track. But why start from scratch when you have a proven car?
"At the start of the No Prep Kings series we realized how strenuous the schedule was and how hard it was going to be on equipment," Martin explains. "We knew that being on two television shows required a insanely large amount of work for us to be there at every event, while still racing on the street. My plan has always been to be competitive in both, and adding a second car is the most efficient way to make that happen."
If you go back a couple of year to when Ryan raced the Fireball Camaro against Richard Rawlings and Alex Laughlin in Mega Race 2, Ryan walked away with a lot of their money. He wanted to reinvest in his race program and had the foresight to start building a new car then.
"My current car has well over 1,500 laps on it," he tells us. "Even though it's a very fast car, eventually things start to break and we started to see a few of those things over the last couple of seasons. So knowing that everything has a shelf life, I was trying to get ahead of it, number one. Number two, there are a lot of rumors of other people building new cars. I wanted to get ahead of that curve because people are starting to build cars that are specifically for no prep racing. So the motors are moved back little bit, there's more tire clearance, stuff like that. What I started out with was essentially an Outlaw 10.5/radial car. So the motor is set really far forward, along with a few other things that don't work well for no prep. We made it work, but there's a lot of things we corrected on the new car."
There is always trepidation when building a new car. Will it be as good as the old car? What it is going to take to make it fast? Even with a team like Martin Motorsports who has nearly limitless data, the concern of something going wrong is always there.
"There's always the fear of new car blues and this thing's got some really big shoes to fill," Ryan tells us. "We came in second in the first two NPK seasons and won the third, it's been number one on the street numerous times. It's going to be really tough to build a car that's as good as the current car, but that's what we're striving to do."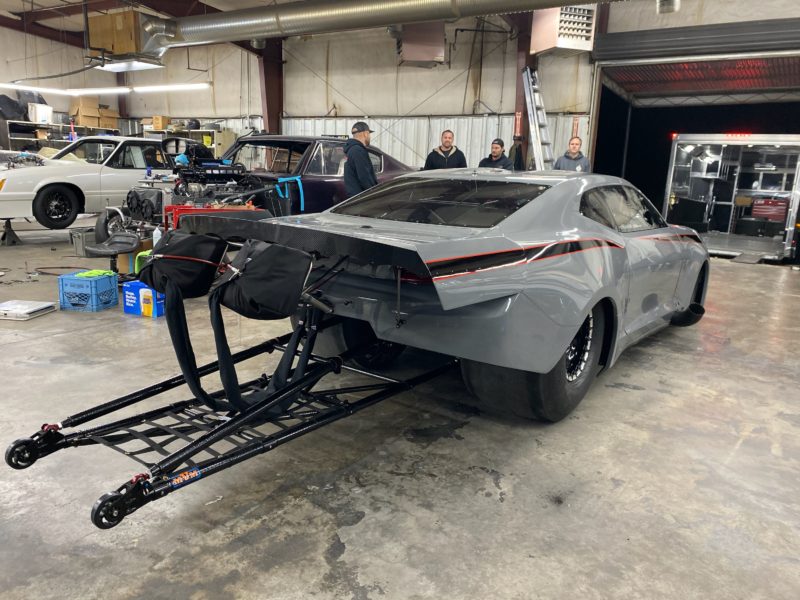 So let's meet Martin Motorsports' new big-tire no-prep car. It started life as a 2018 ZL1 Camaro. Ryan acquired the car with fairly significant front-end damage. Though it had damage, the main structure of the car was intact, including the roof and quarter panels, which made it the perfect candidate to become a race car. With the decision to build a new car made, and the vehicle acquired, it was time to figure out who was going to build it. Given the enormous amount of success the team has had with the Fireball Camaro, there was only one option—Bill Gilsbach. Bill has been the mastermind behind some of the technologically advanced, and well-built drag race cars in the world, and this is now the pinnacle of his accomplishments.
Gilsbach went to work cutting the ZL1 apart in preparation for the chassis. Stock Car Steel and Aluminum in Mooresville, North Carolina, supplied the chromoly tubing that Gilsbach would cut and bend, transforming it into the 25.2-spec chassis you see here. Weight was also a very big concern while chassis was being built. To address these concerns, some more exotic materials were used wherever possible in the build. Any component that could be made from titanium rather than steel was. The materials came from TMS Titanium and were used for the firewall, parachute mount, and other various components. The interior is also filled with loads of carbon fiber, adding to the lightweight motif. These sheets, along with numerous ofther components were sourced from Tim McAmis Performance Products.
There are many similarities to the Fireball Camaro, and that's for good reason. What good is having a wealth of knowledge if you can't use it? For Ryan and his team, the 1500-plus passes they've put on the Fireball Camaro are extremely important when it comes to the new car. Why, you ask?
"When the car hits the ground ready to hit a racetrack, we'll go testing," Explains Ryan. "We're going to go somewhere where it's warm in January and start testing the car to figure out what it likes, what it needs, and what it wants. One thing that I do think is going to aid in making sure that the car is competitive is that we didn't steer away from the engine combination we've been using. We are still running a ProLine Racing Stage 4 481X, M&M Transmission TH400 with a lock-up Pro Torque converter. So I know how to make the power. That's going to be easy. We just bettered the chassis of the car. The challenging part will be making this combination work as quickly as possible before the start season 4 of NPK."
The 481X and twin Precision Turbo and Engine 98mm turbos residing between the framerails of the new car means power production should not be an issue. The engine is controlled with an FT600 engine management system from FuelTech. This is the same system used in the Fireball Camaro, and should make the transition even easier.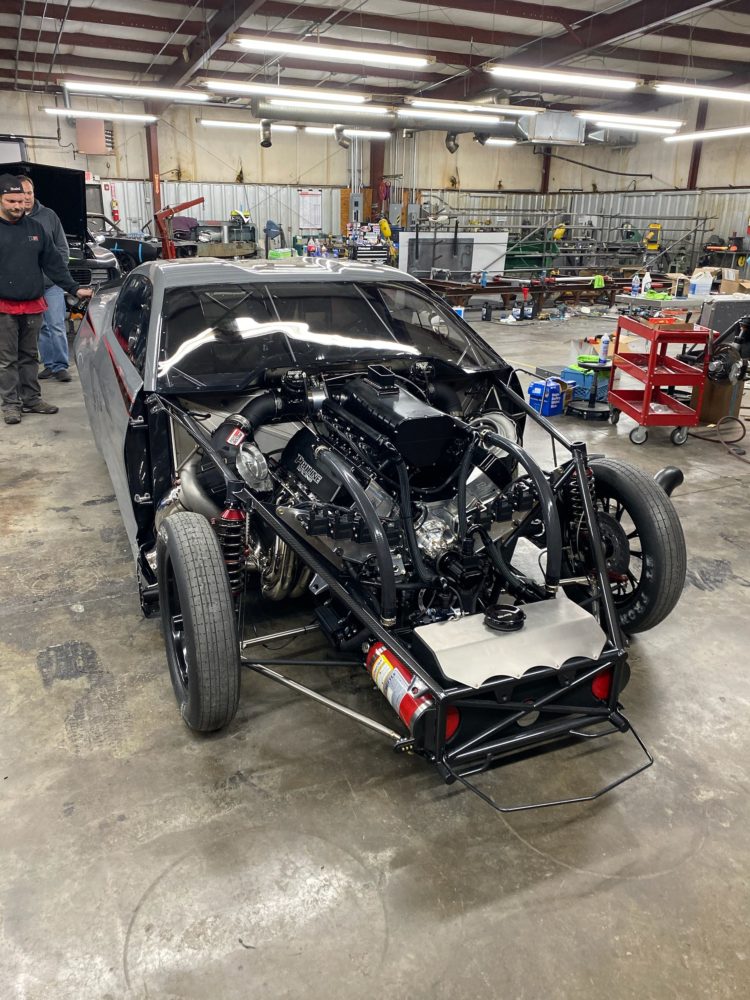 With a 5,000-horsepower-capable combination under the hood, the driveline needs to be stout. Power is transferred through a Pro Torque torque converter and M&M TH400 transmission through a Dynamic Driveline carbon fiber driveshaft to the fabricated rearend housing from Jerry Bickel Race Cars. The housing is a work of art and can accept up to an 11-inch ring and pinion. The floater rearend is completed with Strange Engineering's billet 9-inch center section filled with 10.5-inch gears. Strange's floater axle hubs, axles, and carbon brakes complete the assembly. Strange carbon front brakes are also used in the front to help stop the car on the big end. Santhuff shocks and struts have been installed in all four corners, also a carry-over from the Fireball Camaro.
When you look at the bodywork of the car, the true craftsmanship of the build is subtly on display. Currently, 6thGen Camaro parts for applications like this don't exist and needed to be made custom. The carbon fiber one-piece nose and doors started with factory body panels. Ryan and Bill teamed up with the best in the business when it comes to lightweight composite body panels—Dan Schoneck of Schoneck Composites. Bill and Dan worked together to create the perfect blend of ultra lightweight body parts with loads of attitude. The exterior was treated to its grey hue with black and red accents by the masters at Jerry Bickel Race Cars. The paint is flawless, the details in the hand airbrushed ZL1 grille and emblems, complete with heat exchanger, are nothing short of stunning. The aggressive look of the car is finished off with a set of Weld Racing wheels and Mickey Thompson tires.
With the new car nearly ready to hit the track, and the fourth season of NPK right around the corner, what does this mean for the Fireball Camaro? Will the car that took Ryan to the top be put out to pasture?
"The plan right now is to retire the current red car from NPK and let this car take over its spot as the no prep car," explains Ryan. "The Fireball Camaro is going to be the car we use on the street. It works really well there and it gives us a chance to do some much-needed repairs. There are a few things we want to change for the street that we never had the opportunity to do in the past. With the new car's focus being on no prep, we will finally have the chance to make some changes.
"The weeks leading up the PRI have been really stressful with trying to get the car finished," Ryan adds. "None of this would have happened if I didn't have the best guys behind me. Whether it's Javier Canales or any of the other guys at our shop, Bill Gilsbach who has countless hours in on this deal, or the guys at RK Racecraft and Homier Fabrications who all really stepped up this past week to make sure the car got finished for the show, I couldn't do this without them!"
Comments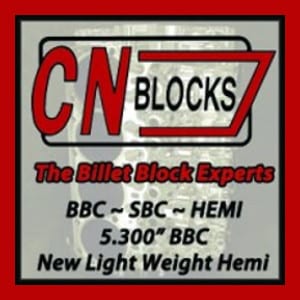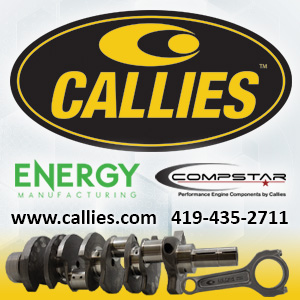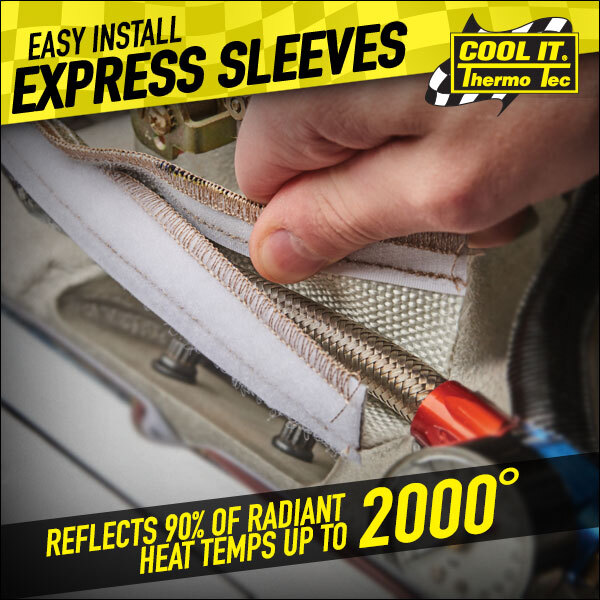 Related
Sours: https://dragillustrated.com/ryan-martin-unveils-new-18-zl1-camaro-big-tire-car-for-2020-no-prep-kings-competition/
Martin car ryan
"Street Outlaws" star and reigning "No Prep Kings" series champion Ryan Martin has followed in the footsteps of so many other heads-up drag racers in recent months, trading his turbochargers for ProCharger centrifugal units aboard not one, but both of his familiar big-tire Chevrolet Camaros.
Martin had already made the swap on his all-new sixth-generation Camaro — the car he revealed to the world at the PRI Show in late 2019. With the arrival of the COVID-19 pandemic, however, Martin wasn't afforded the opportunity to show its abilities to the world in 2020, and in the year-plus since, he's transitioned the new ride from 98mm turbos to a ProCharger F-3X-140 out front of the powerful and extremely capable Pro Line Racing Hemi, in anticipation of the fourth season of "No Prep Kings" this summer.
Now, with a new season of "Street Outlaws" set to begin filming and a whole crop of consistent and competitive cars in the "Fastest In America" and "America's List" series making life hard on OKC's finest, Martin has amped up his game with the "OG" Fireball Camaro, moving to a potent F-3X-136 supercharger. That car, too, sports Pro Line Hemi power between its fifth-gen Camaro flanks.
See the videos below!
Sours: https://www.dragzine.com/news/ryan-martin-transitions-to-procharger-power-in-big-tire-camaros/
Street Outlaws Ryan Martin No Prep Kings (NPK) BTS Ep. 5
.
Now discussing:
.
56
57
58
59
60