What homes look like in the world's most expensive city
Hong Kong living: overcrowded and overpriced
oath_sarun / Shutterstock
It's among the world's most prosperous countries, but it's also a tiny coastal area that's struggling to cope with the influx of people who want to move to this economic superpower. Housing over seven million residents in an area of 1,106 km² requires extraordinary measures, from the tiny coffin and cage homes of the city's poorest to luxury micro-apartments and co-housing initiatives. Let's take a look at what homes are like in one of the world's most expensive and overcrowded cities…
The most expensive city in the world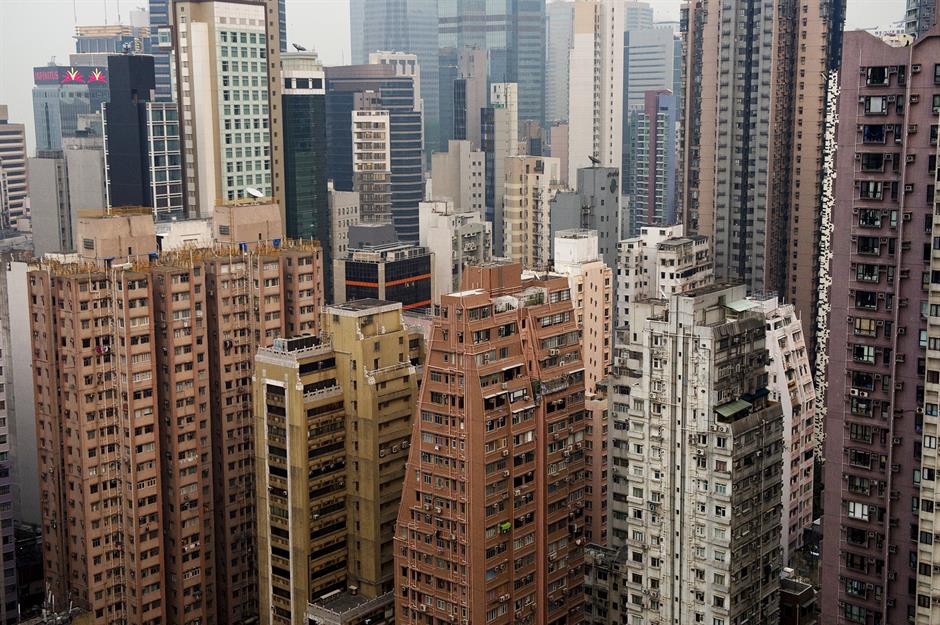 Alex Ogle / AFP / Getty Images
According to property firm CBRE's Global Living 2020 report, the average price of a home in Hong Kong is more than HK$10 million (US$1.3m/£930k). A shortage of housing and the huge demand for properties have driven up prices to new levels of unaffordability.
A lack of land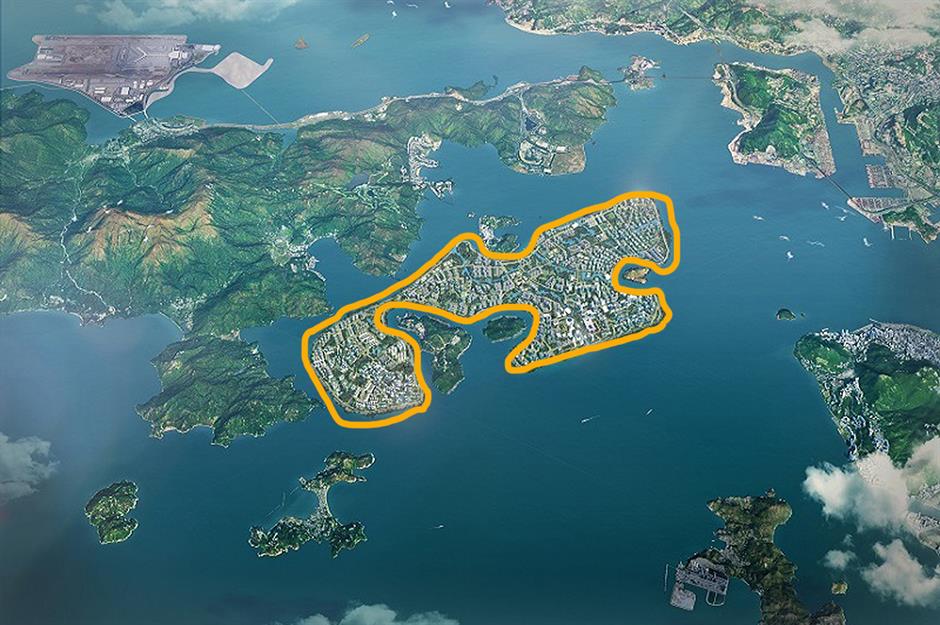 This artist's impression outlined in yellow shows the plan for the project known as Lantau Tomorrow Vision, which aims to create a 2,500-acre artificial island to ease Hong Kong's housing troubles. Estimated to cost around HK$624 billion (US$80bn/£60bn), the scheme could add up to 260,000 flats but will take a minimum of 20 years to complete.
Protests and property prices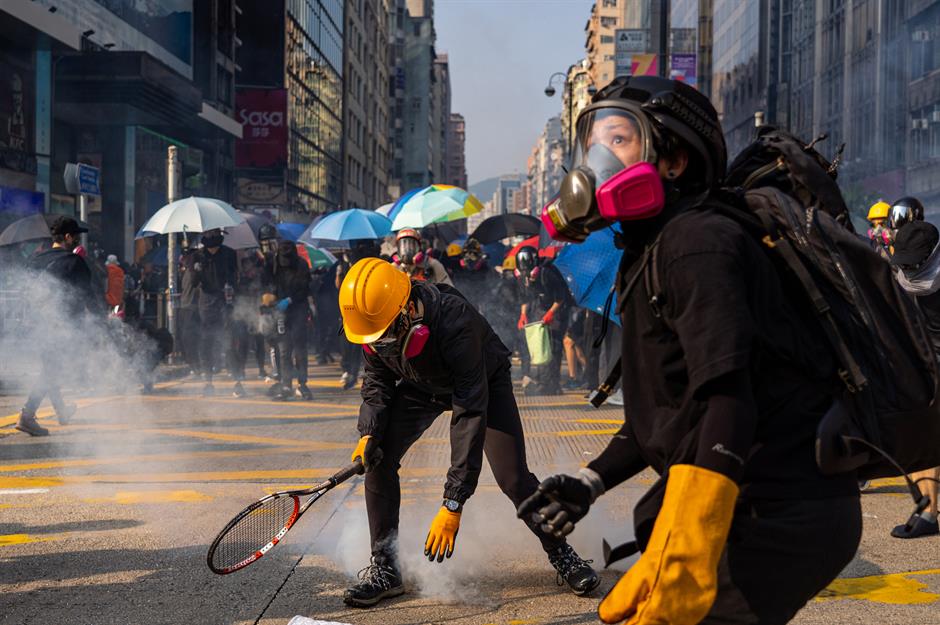 Isaac Yeung / Shutterstock
Although the 2019-20 anti-government protests in Hong Kong sent shockwaves through much of the world, Reuters reported that the region's astronomical housing prices did not see much of a change. It seems even mass unrest can't deter the power of the city's exorbitant property market.
Hong Kong's property market is sky high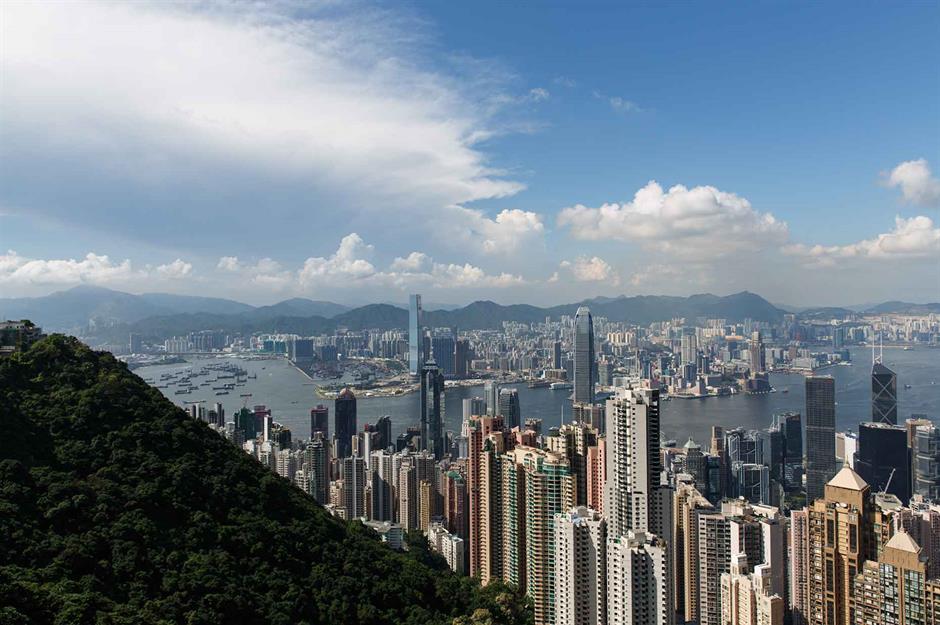 ANTHONY WALLACE / AFP / Getty Images
Despite the shortage, there are still ultra-luxury homes available for the super-rich at the higher end of the market, but because of the sheer number of people living in Hong Kong, even small apartments are becoming unaffordable for ordinary people.
Record-breaking prices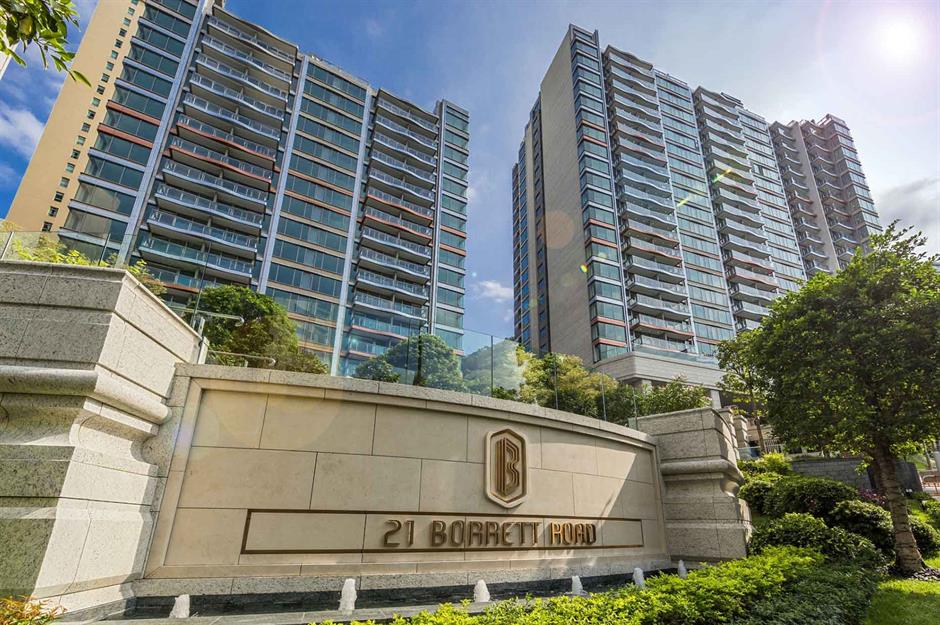 In February 2021, a luxury apartment in CK Asset Holdings' 21 Borrett Road residential project was sold for HK$459 million (US$59m/£43m). Measuring 3,378 square feet, the hefty price tag means each square foot cost HK$136,000 (US$17.5k/£12.7k), setting a new record for the most expensive home per square foot in Asia. This beat the previous record set in November 2017, when a four-bedroom home in the Mount Nicholson development in The Peak sold for just shy of HK$1.2 billion (US$150m/£107m), working out at just over HK$126,000 (US$16k/£12k) per square foot.
An eye-watering view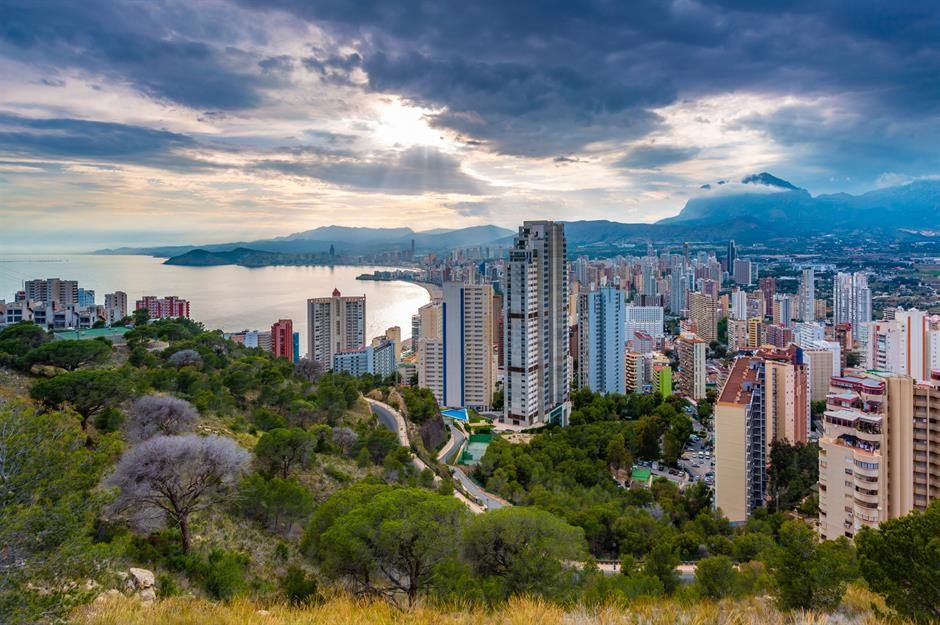 Jose Feito / Shutterstock
For renters as well as buyers, the most sought-after – and thus pricey – location in the city is The Peak. It's the highest point on Hong Kong Island, which comes with cooling maritime breezes and city views. But, for the privilege of soaking up the view, you can expect to spend three or four times the amount you would on rent in London, for example.
Expensive and exclusive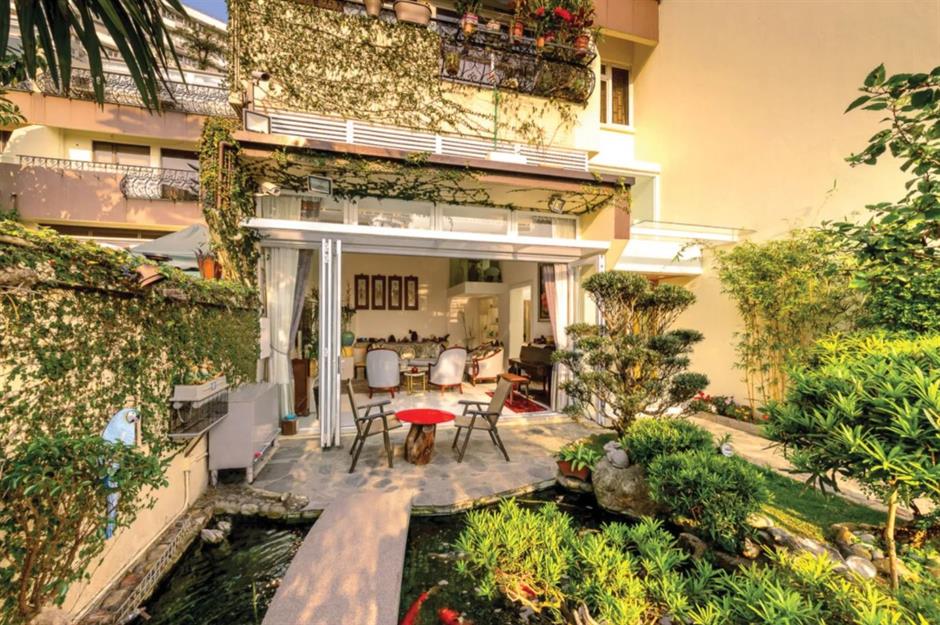 Sotheby's International Realty
If you've got the money, you can still find spacious homes for sale through the most salubrious agents and realtors. This plush four-bedroom family home in The Peak is currently on the market for HK$260 million (US$33.5m/£24m).
Little luxuries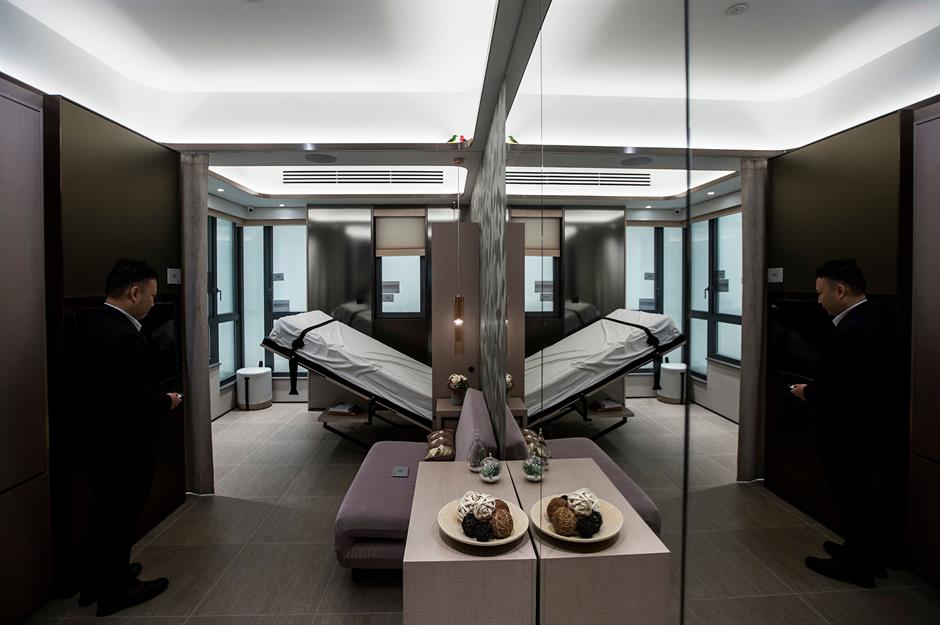 ISAAC LAWRENCE / AFP / Getty Images
Luxury properties are always available for those that can pay but there's an increased demand for luxury on a smaller scale. This narrow flat is in a new property development in the Kowloon district of Hong Kong. The crammed financial hub regularly tops the list of the least affordable housing in the world.
The rise of the micro-flat
Designers Michelle Tennant and Andy Knight devised this comfortable configuration for a 309-square-foot micro-flat in Central Hong Kong. The tiny living space even manages to fit in a home cinema.
Design solutions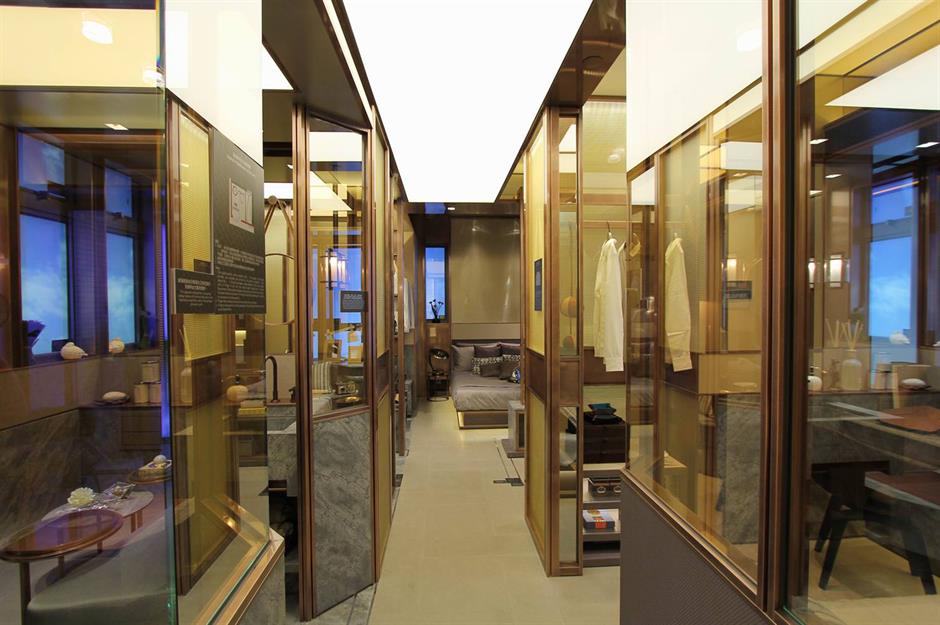 EDGE design / Sun Hung Kai Properties
A lack of space is always going to be an issue in Hong Kong, but that doesn't mean a shoebox home can't still feel luxurious. Property developers are turning to designers to help make these tiny homes more palatable and upmarket for their fashionable clientele.
Opulent materials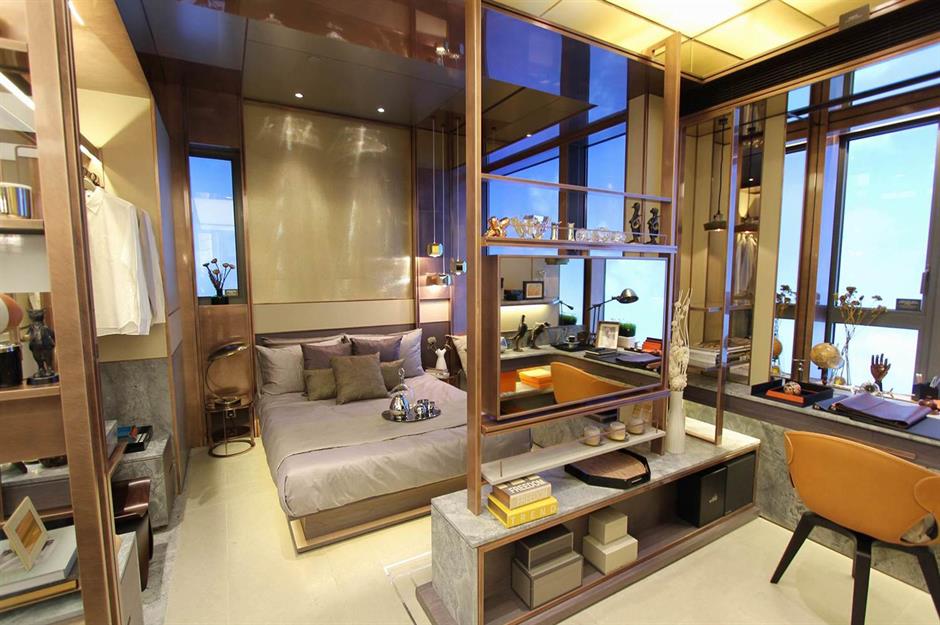 EDGE design / Sun Hung Kai Properties
This project, known as The Wings II, uses every expert designer trick in the book to make these snug apartments feel indulgent. The units were originally selling for HK$15,000 ($1.9k/£1.4k) per square foot after their completion back in 2012. The most expensive flat, which measured more than 1,200 square feet, was listed for sale at HK$18.3 million ($2.3m/£1.7m).
Packing in the young professionals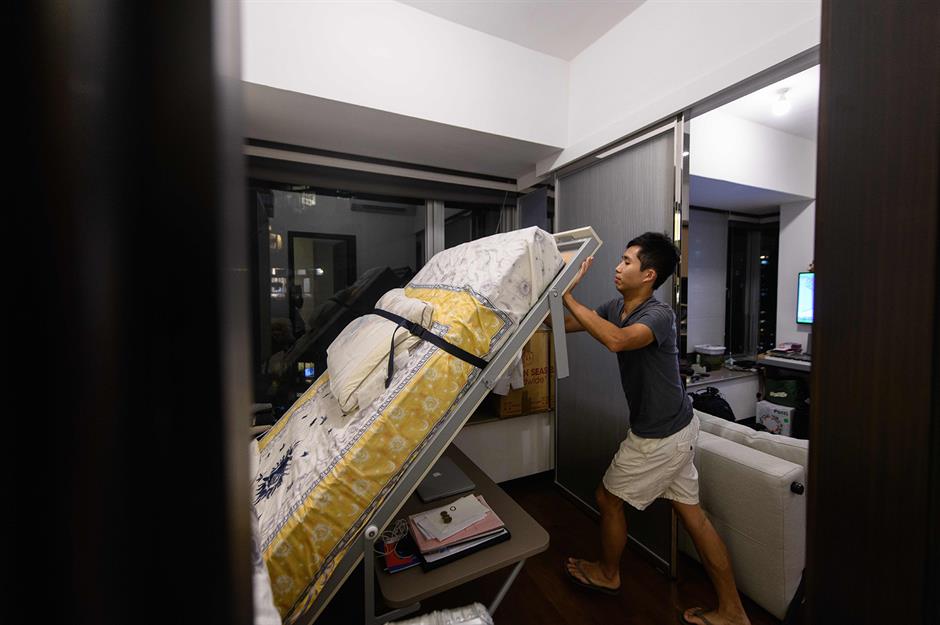 ANTHONY WALLACE / AFP / Getty Images
Finance worker Adrian Law, 25, puts away the wall bed in his studio apartment, for which he paid more than HK$5.9 million ($760k/£545k) two years ago in a new development in the gentrified Sai Ying Pun neighbourhood of Hong Kong.
Packing in the young professionals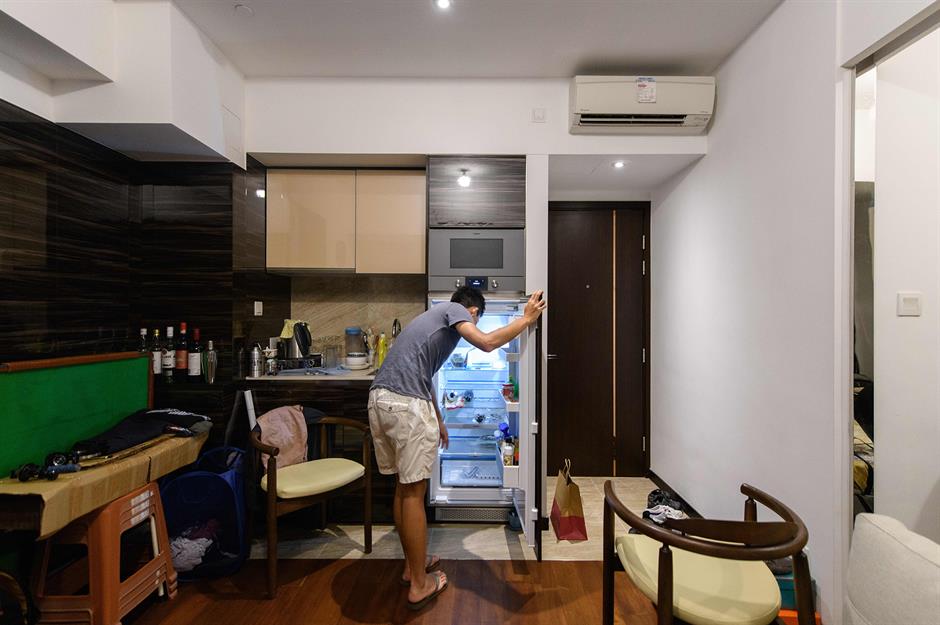 ANTHONY WALLACE / AFP / Getty Images
As house prices spiral in Hong Kong, young professionals are living in ever-shrinking spaces, with box-like 'nano-flats' and co-shares touted as fashionable solutions to the affordable housing crisis.
The rise of the tower block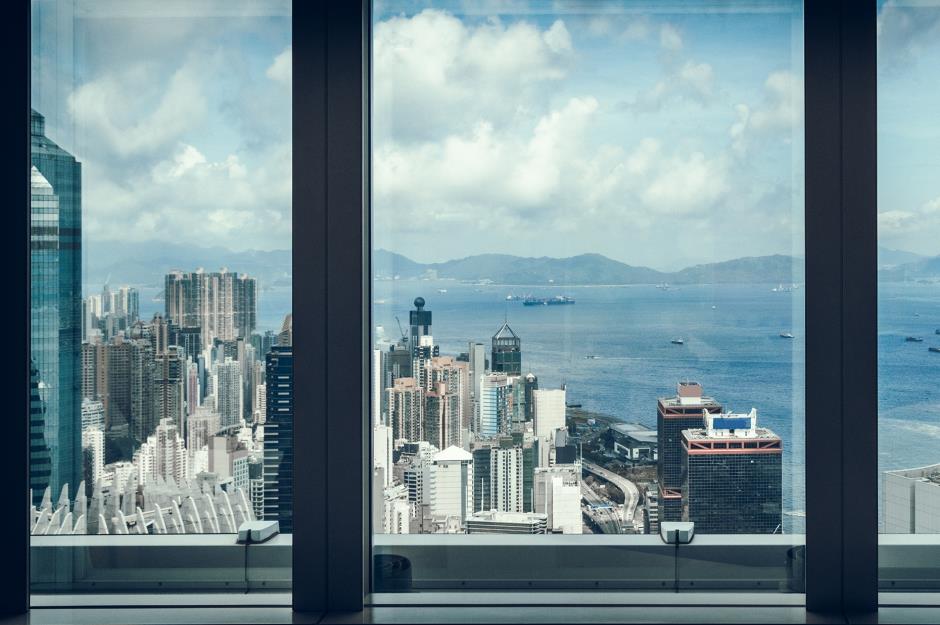 fanjianhua / Shutterstock
But it's not just the super-wealthy who want to live in the city. There are still plenty of locals too – so how do they cope with the city's staggering housing costs? High-rise homes are the most common form of accommodation for the average resident, but they can be cramped and overcrowded, and landlords are known to regularly take advantage of the high demand.
Living on top of each other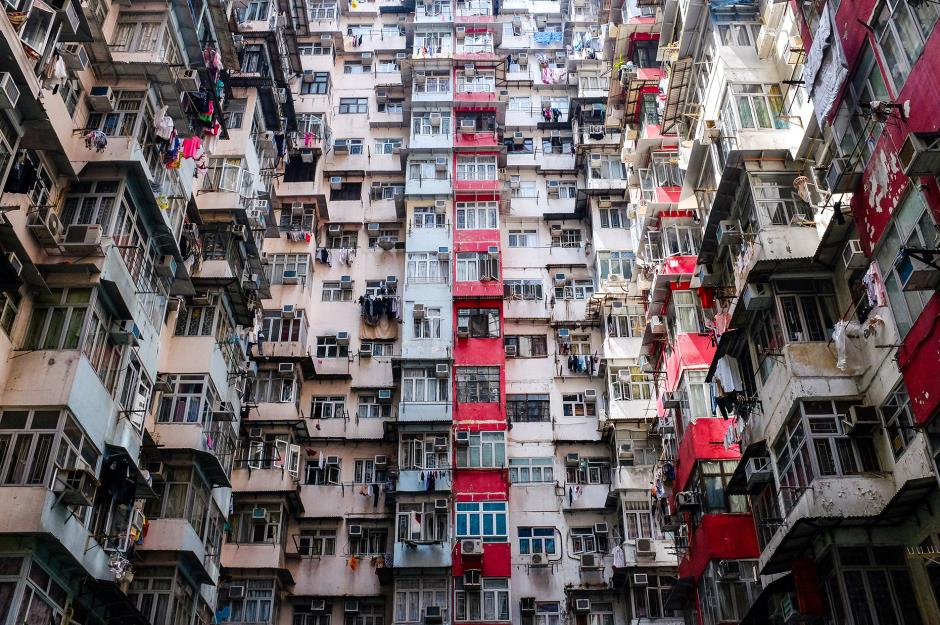 oath_sarun / Shutterstock
Even regular apartments are generally very small, particularly in the popular central areas. You can expect a small balcony, but often the view is simply of your neighbours. For the most part, residents are used to close contact and small spaces, so they're adaptable when it comes to new housing solutions, though some alternative living arrangements have made headlines...
Hong Kong's tiny 'coffin' apartments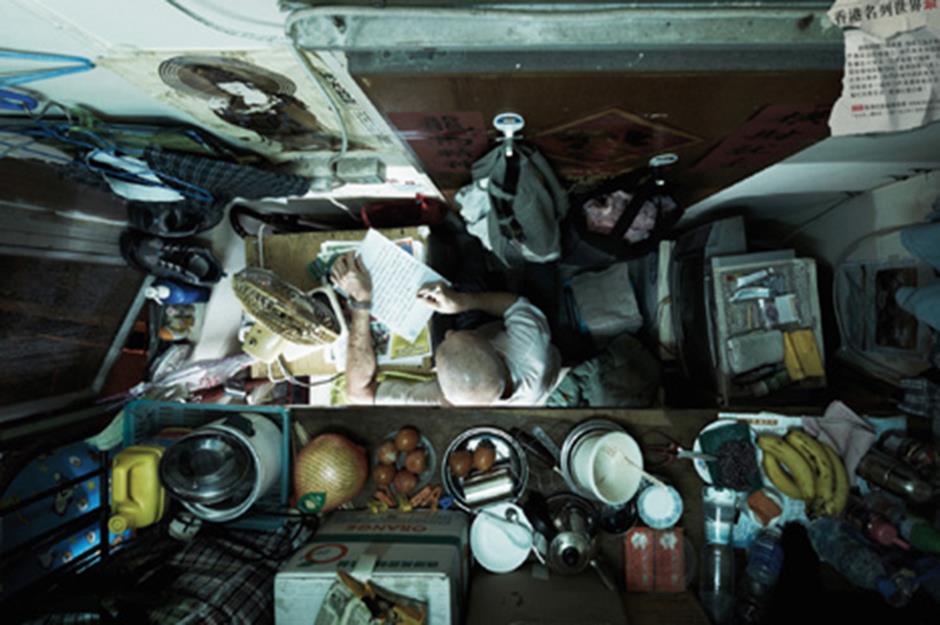 Society for Community Organization / Benny Lam
In the past few years, shocking pictures have appeared out of Hong Kong documenting residents living in what have been dubbed 'coffin' homes. It's estimated that around 200,000 people live like this in Hong Kong.
Hong Kong's tiny 'coffin' apartments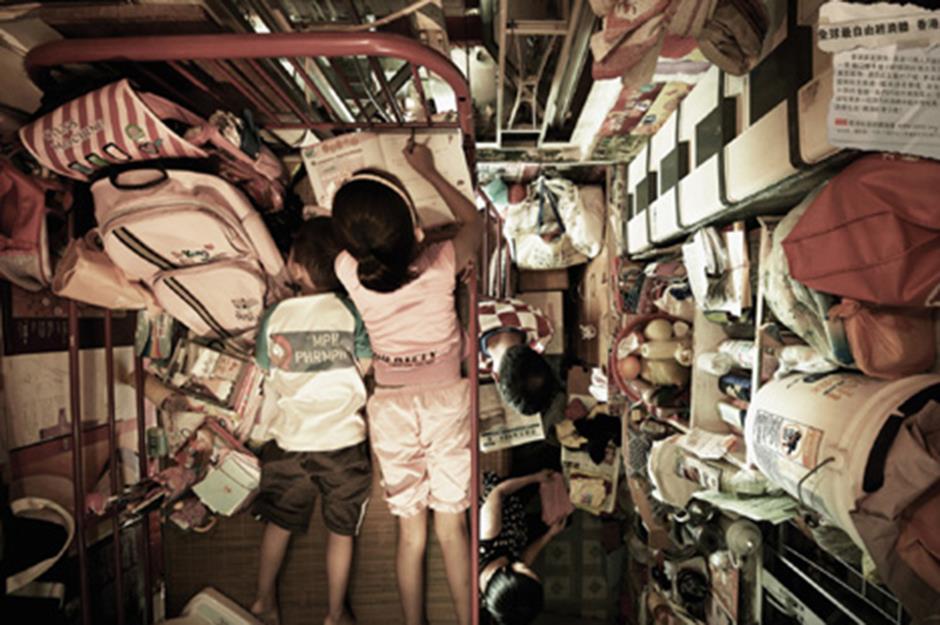 Society for Community Organization / Benny Lam
The 'apartments' are usually bigger units, divided up into such small areas that those living in them can't even stretch out their legs fully. These cubicles tend to cost a few hundred dollars a month.
Hong Kong's tiny 'coffin' apartments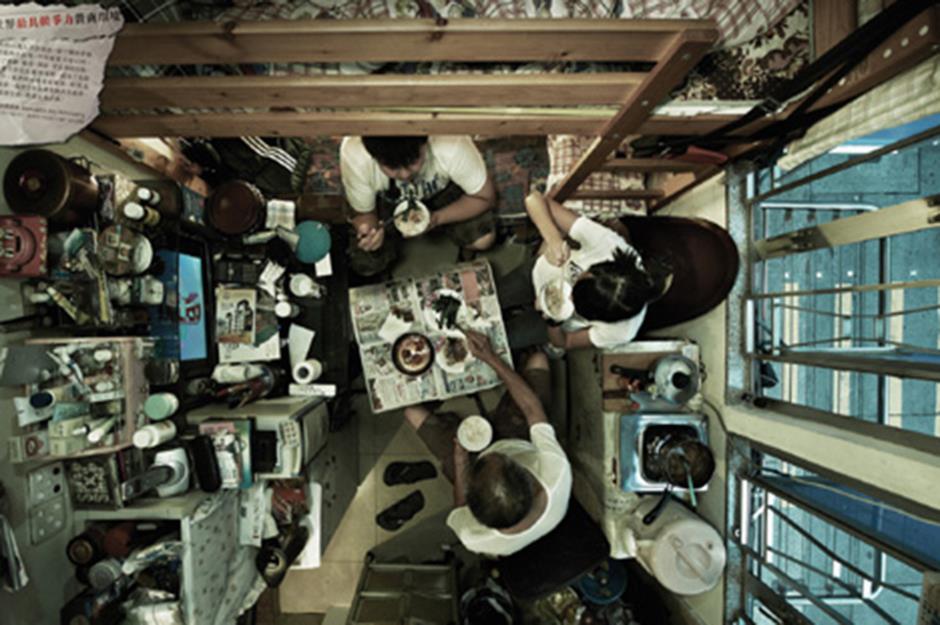 Society for Community Organization / Benny Lam
The Society for Community Organization (SoCO) worked with photographer Benny Lam on a new project to further highlight the problems faced by those priced out of the rental market in Hong Kong. From 2012 to 2015, Lam captured shocking images of the living conditions in the city.
Hong Kong's tiny 'coffin' apartments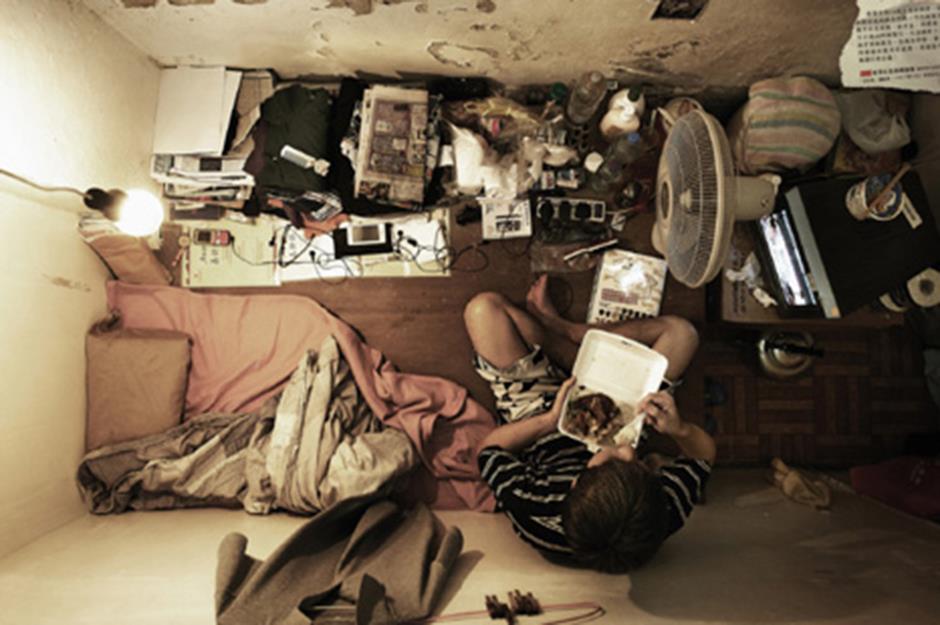 Society for Community Organization / Benny Lam
A 400-square-foot flat can be subdivided to accommodate nearly 20 double-decker sealed bed spaces, sometimes partitioned with wood or even wire. Kitchen and toilet units are usually a similar size and shared by the inhabitants of several cubicles. During the coronavirus pandemic – when densely populated Hong Kong has reported around 10,800 cases and 197 deaths at the time of writing – residents have been confined to these tiny, claustrophobic spaces.
Hong Kong's tiny 'coffin' apartments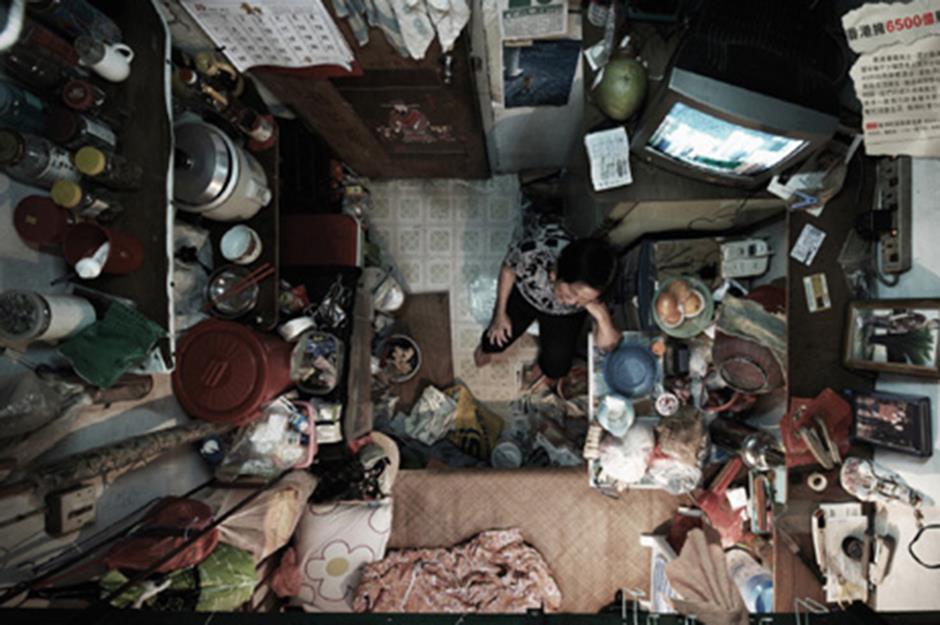 Society for Community Organization / Benny Lam
While these squalid and sometimes dangerous conditions exist, it's difficult to understand why the Hong Kong government hasn't done more to tackle the housing crisis. Some measures to increase social housing and control rent have been taken, but it's done little to solve the problem and more affordable accommodation is desperately needed.
Hong Kong's cage homes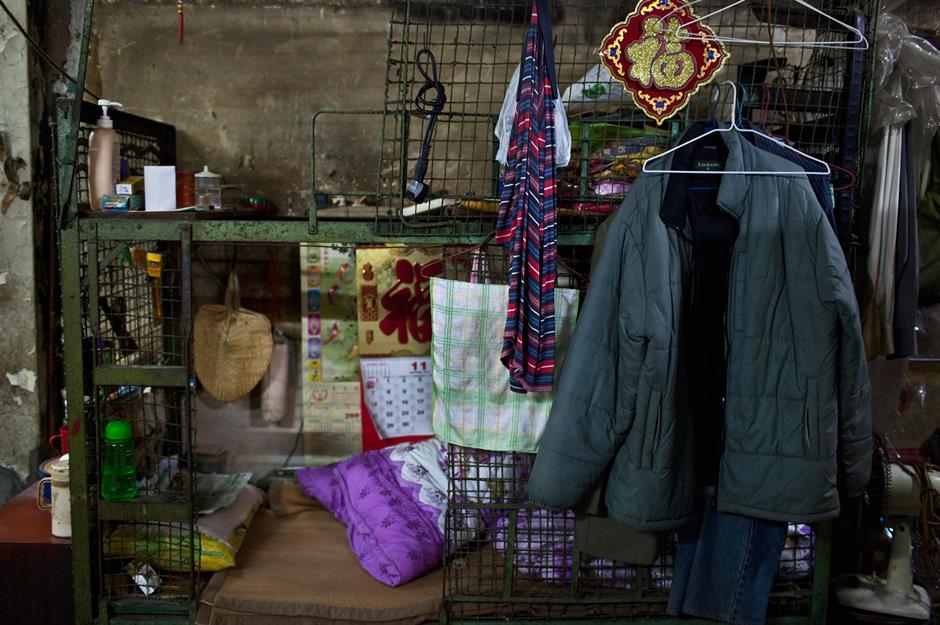 Daniel Berehulak / Getty Images
Hong Kong's property prices have risen to such an extreme point that the city's poorest residents are even sleeping in tiny wire cages. The rampant increase in new luxury development has led to a shrinking supply of older, cheaper blocks, so even these desperately meagre lodgings may soon disappear completely.
Hong Kong's cage homes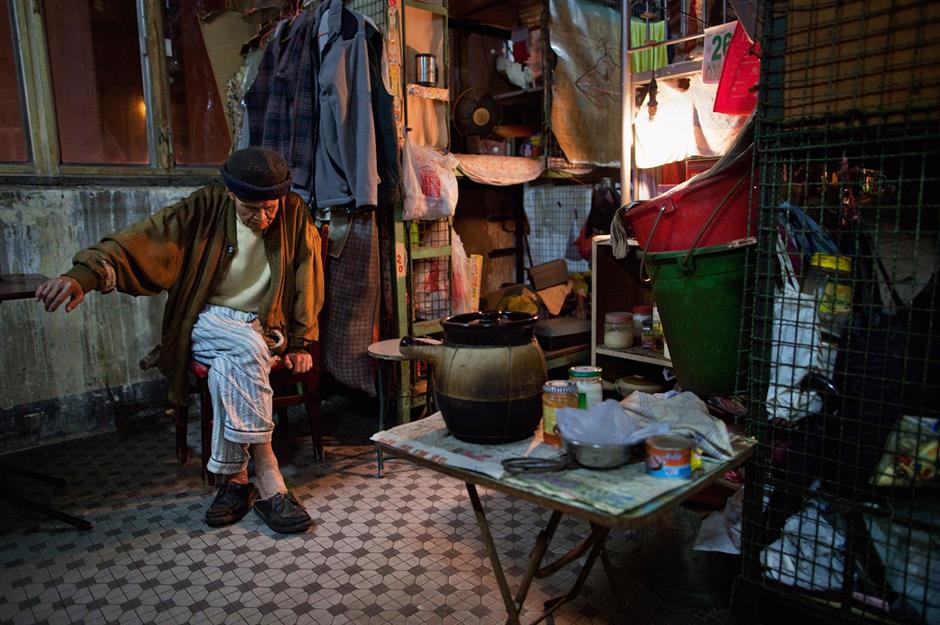 Daniel Berehulak / Getty Images
78-year-old Leung Shu sits beside his cage as he prepares to settle in for the evening on the apartment floor that he now shares with only four others. Thousands of people living in 15-square-foot cubicles or cages are being forced to vacate premises, as lots are steadily sold off to developers and low-cost accommodation becomes more difficult to find due to the increasing cost of rent. If the average prison cell in the city measures 75 square feet, it's difficult to imagine just how shocking these living conditions are.
Hong Kong's cage homes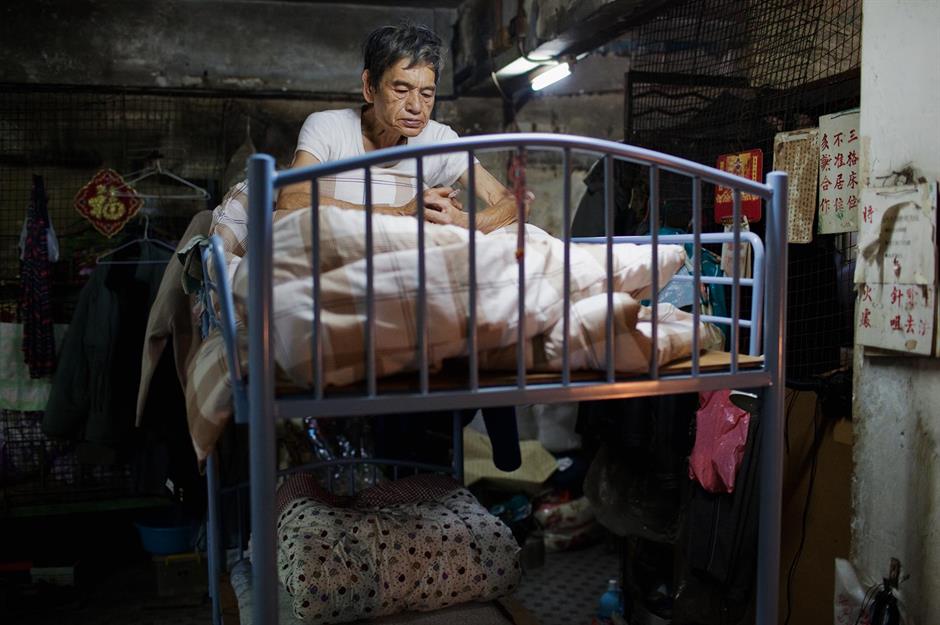 Daniel Berehulak / Getty Images
An elderly resident relaxes in his bunk bed, which was donated by the Society for Community Organization. Approximately 1,000 or so people are still estimated to live in squalid and cramped conditions in old tenement flats as Hong Kong's staggering wealth gap widens. This almost inhospitable situation has been exacerbated during the coronavirus pandemic as it's nearly impossible to self-isolate in these suffocating living conditions.
Hong Kong's cage homes
Daniel Berehulak / Getty Images
These urban slums are at the most extreme end of the housing crisis in Hong Kong – a far cry from the incredible levels of luxury enjoyed by the wealthy. But now there's a new initiative that's growing in popularity in the region, with students, travellers, entrepreneurs and young businesspeople opting to co-live to afford to stay in the city.
Co-living communities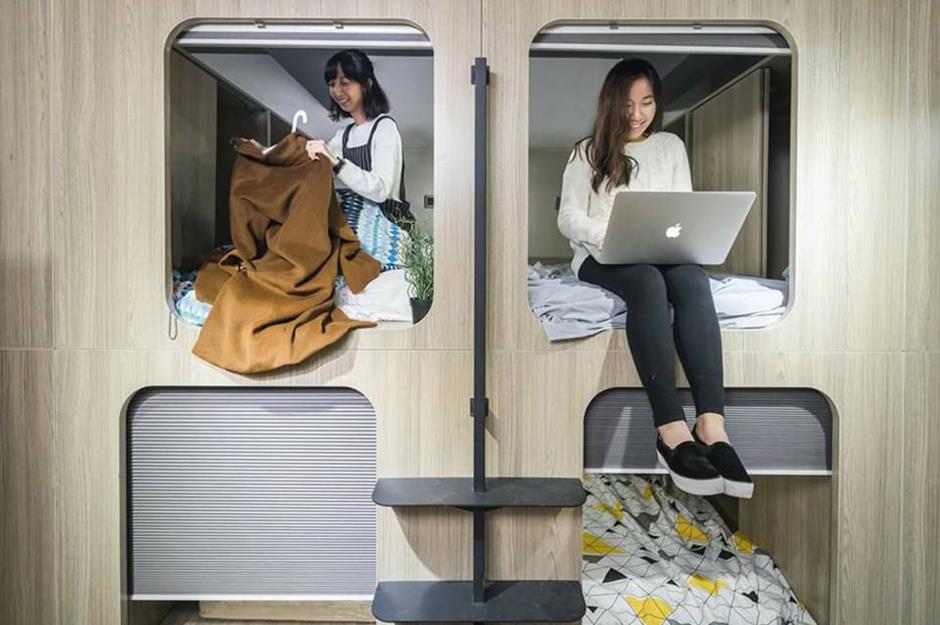 Co-living is about to become standard practice, with bankers taking a leaf out of students' books and signing up to new developments in the city, usually sharing with three to four other people. According to Keith Wong, co-founder of the Synergy Biz Group Ltd, young finance workers are flocking to the co-living lifestyle, both for financial and social reasons. Dormitory-style bunk beds are private areas, usually with designated storage, but all other spaces are communal.
Co-living communities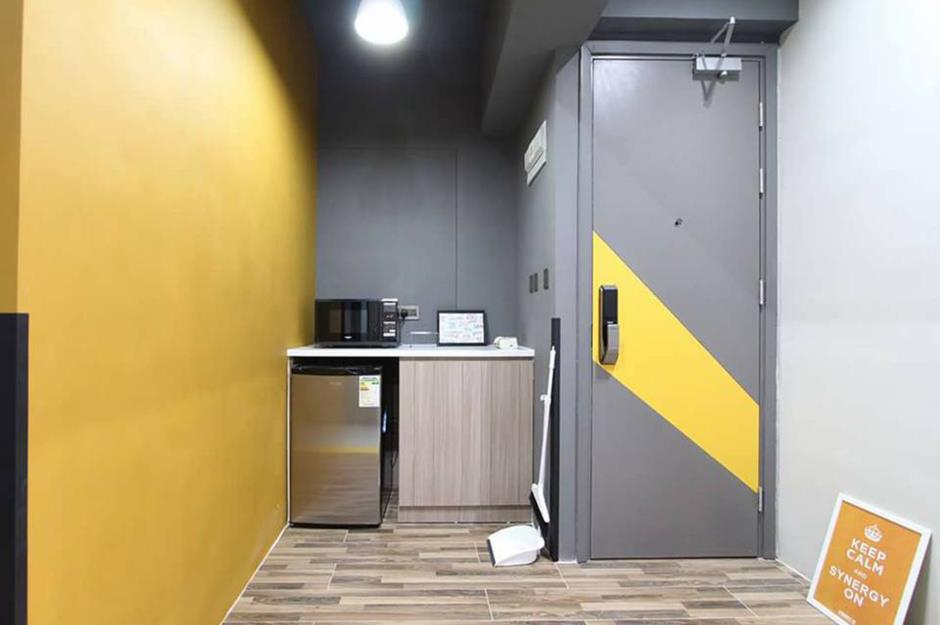 The Bibliotheque co-living development in the Yau Ma Tei district of Hong Kong is the newest such tiny living community. The project cost HK$150 million ($19m/£13.8m) and involved the conversion of two five-storey buildings, creating space for 166 beds across 15 units. The monthly rent starts from HK$4,000 ($516/£370), which covers regular cleaning and management services.​
Co-living communities
One of its architects, Addie Cheng, explained that much thought has been put into the fun, social side of the building: "Each floor is designed to encapsulate a different theme, ranging from design and cooking, movies, fashion to sports, and is reflected in the library of books on display."
Co-living communities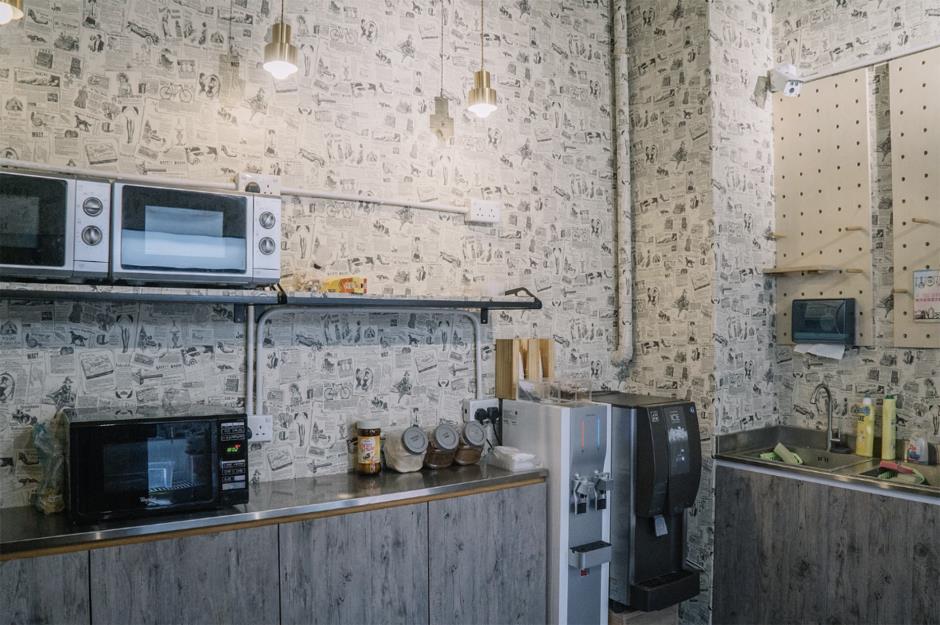 Bigger than Bibliotheque, but with some of the same ideas, Mini Ocean Park is a co-living space in Wong Chuk Hang in the south of Hong Kong. This slightly more upmarket option is a conversion of 18 former luxury apartments into 270 units by Filipino tycoon Lucio Tan's Eton Properties.
Co-living communities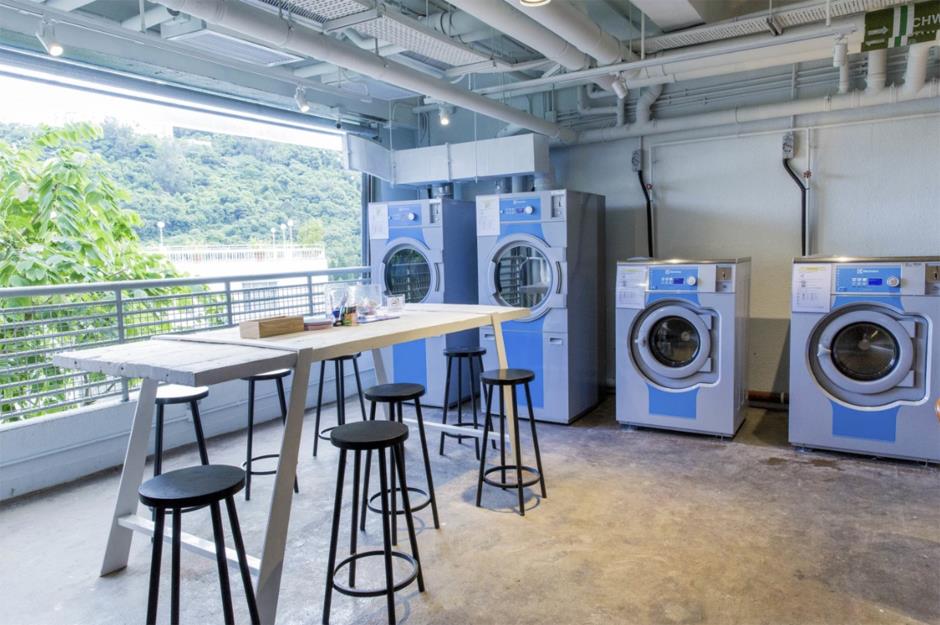 It's more affordable, but you could hardly say cheap. Here, a private room of 80 to 100 square feet can cost HK$8,500 ($1.9k/£785) a month. The ground floor features a common area with vending machines for snacks, washing machines, and couches for socialising and hanging out.
Co-living communities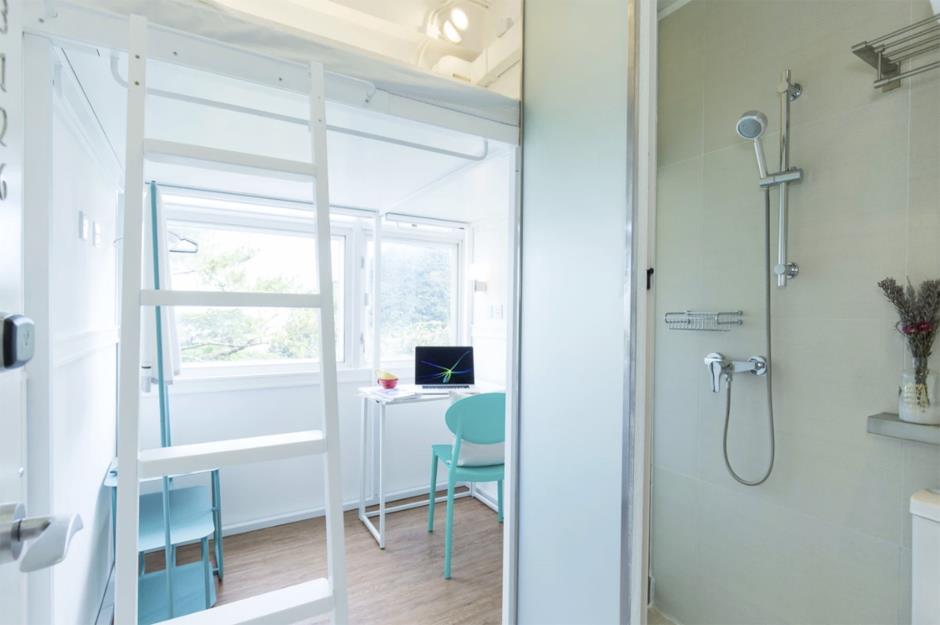 Most of the initial sign-ups are university students, according to Eton marketing ­manager Cynthia Cheung, but young professionals are getting in on the act. "It's a new lifestyle experience for young people. We will provide 24-hour security for them, unlike subdivided flats in poorly ­managed, ageing buildings."
Co-living communities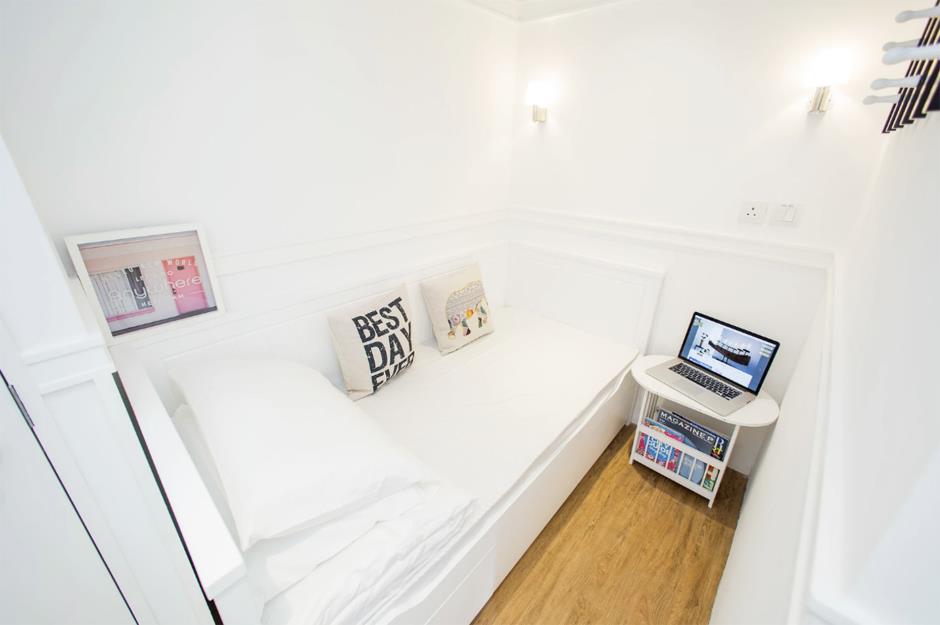 Also known as 'nano flats,' the most expensive apartments have sea views and can accommodate two residents. Cheaper options usually involve sharing with more people. It's simple mathematics for the tycoons, enabling more people to be packed into the former luxury building, which consequently generates a higher rental yield.
Campus co-living quarters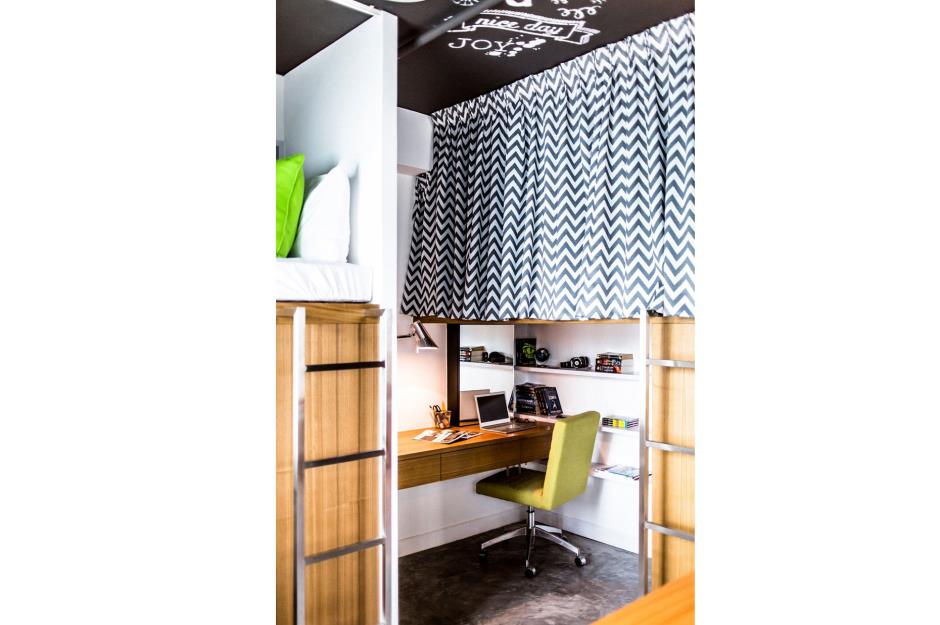 Elsewhere in Hong Kong, Campus is a tastefully decorated modern co-living space in Tsuen Wan. Rooms are shared by four guests, and beds are integrated into the main rooms, ensuring an open-plan, sociable experience.
Campus co-living quarters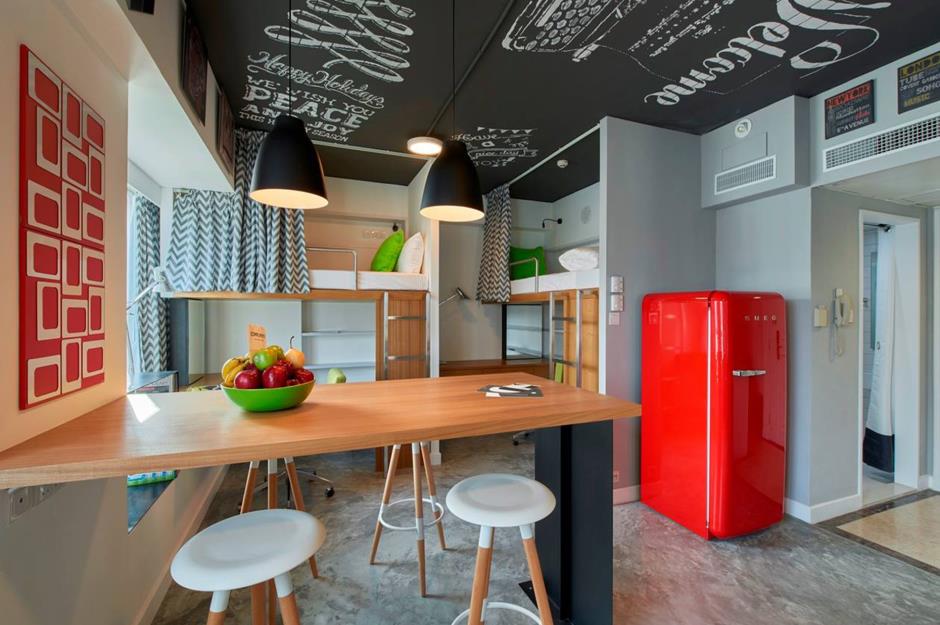 All sleeping spaces come equipped with individual lockable drawers, storage shelves and a hanging rail, as well as individual reading lights, a study desk and a chair. Curtains can be drawn across the bunks for privacy.
Campus co-living quarters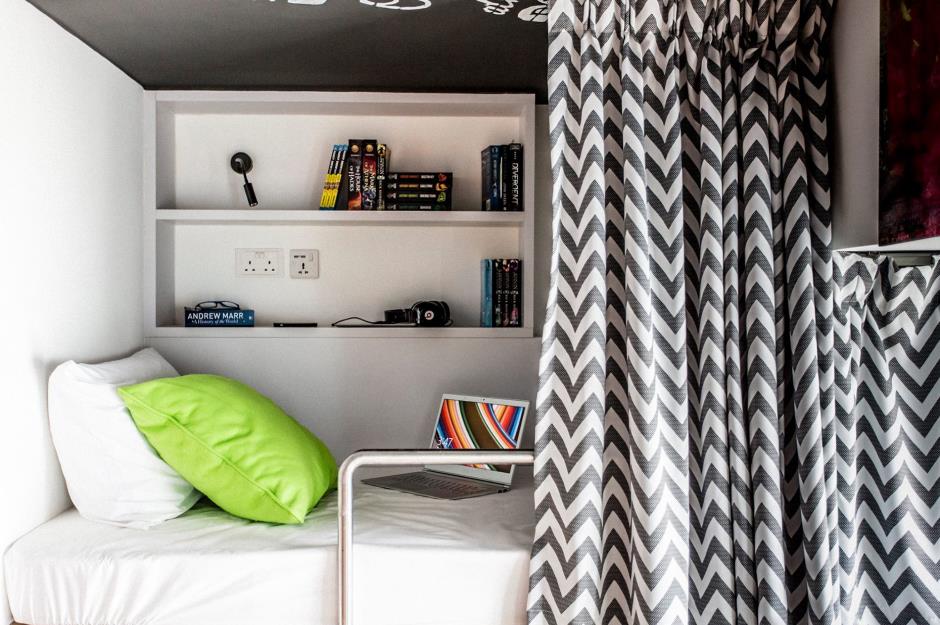 This shared residence is designed with long-term living in mind and is a popular choice with students. One of its main draws, it comes with access to a swimming pool and fitness suite, while a shuttle bus allows easy access to Hong Kong's most important locations.
Campus co-living quarters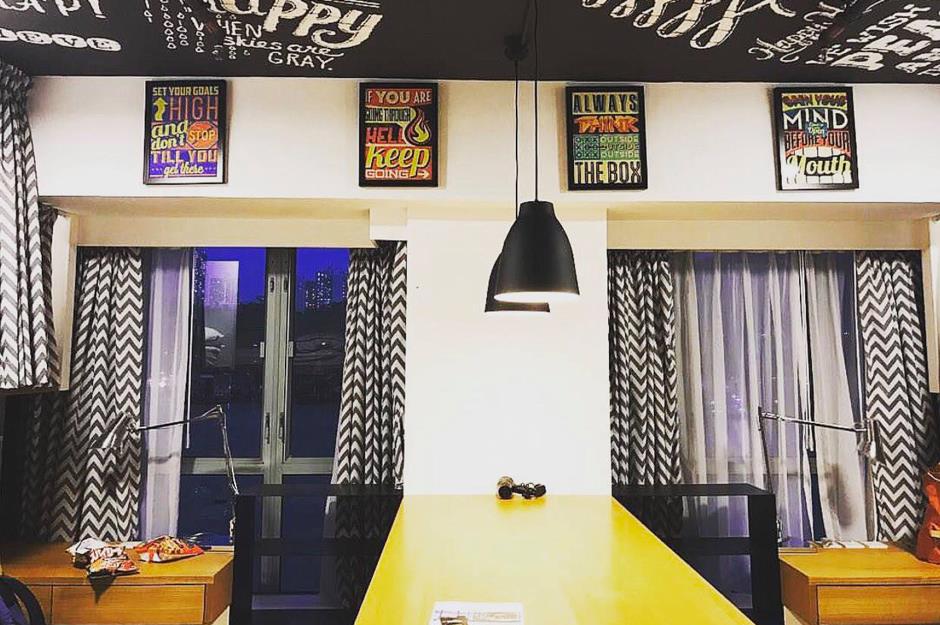 To build a sense of community, life at Campus revolves around socialising and the management regularly organise group activities such as movie nights and boat trips. This also appeals to international travellers who sometimes stay in the co-living space for a more authentic experience of life in Hong Kong.
Loved this? Like and follow us on Facebook for more fascinating real homes
Be the first to comment
Do you want to comment on this article? You need to be signed in for this feature
Sours: https://www.loveproperty.com/gallerylist/71087/what-homes-look-like-in-the-worlds-most-expensive-city
Here's How Small a $1 Million Apartment Is in the World's Most Expensive City
The fact that Hong Kong is an expensive place to buy a home might not surprise you. After all, the city is routinely ranked among the most expensive places to live in the world. But what might be surprising is just how little your dollar stretches there.
You might think of $1 million homes as palatial, or, at the very least, bigger than your average studio apartment. But, in Hong Kong's expensive housing market where a property recently sold for an eye-watering $180 million, a measly $1 million will only pay for 363 square feet on average, according to ONE Sotheby's 2019 Perspectives report. That's just over half the size of a single-wide mobile home, or about as big as two and a half parking spaces.
Even notoriously expensive cities like San Francisco and Paris offer more bang for your buck, according to the report, which used the cities' average home prices per square foot in Q4 2018 to calculate the size of their $1 million homes. For $1 million, buyers in San Francisco can expect a roomier 950-square-foot abode, while the square footage in the City of Lights cracks 1,000. Even Manhattan residents end up on top, according to the study: $1 million could buy just over 600 square feet in the Big Apple.
Sours: https://money.com/hong-kong-real-estate/
Some of Hong Kong's poor finally feel at home in 290 sq ft modules
(This September 29 story corrects spelling of the module home project name to Nam Cheong in 15th and 21st paragraphs)
HONG KONG (Reuters) - When Lau Kai Fai, his wife and teenage son moved into a new Hong Kong flat last month, he thought the 290 square feet (27 square metres) of space in his "module home" felt like "winning the lottery."
Among the first Hong Kongers to move into such prefabricated dwellings, built as a transition for people awaiting public housing, Lau's family more than tripled the space they had squeezed into. Now they sit together for meals, rather than eating in turns.
While tiny by the standards of many cities in rich countries, the new home represents a big step up - even if temporary - for Lau, 70, in one of the most crowded urban areas in the world.
"It feels like a home," Lau said. "The previous flat was only a place to sleep."
Lau is the beneficiary of Hong Kong's latest initiative to ease a housing shortage, where more than 200,000 people living in subdivided flats are waiting an average 5.5 years to get public housing.
Transitional homes are built on idle land leased by the government or private developers for only a few years, although the prefab modules can be moved and reused.
The 2018 plan only scratches the surface of the needs of one of the world's most unequal cities: more than 1 million of the 7.5 million people in this opulent financial hub live in poverty. As of June, 800 transitional homes had been built of 15,000 planned over the next three years.
But for the Lau family, the flat in a four-storey building in one of the oldest and poorest districts in central Kowloon is luxury.
HOMEWORK AT DESK, NOT BED
Their previous flat, one of many in Hong Kong dubbed "coffin homes," had cost around HK$5,000 ($650) a month in rent. Now the family pays HK$3,000 - 25% of the income of the retired Lau's wife, Tian Jiayu, the family breadwinner who works in a supermarket.
They finally have a place where their son does his homework at a desk rather than in bed.
The door to the white, container-shaped dwelling opens onto a bunk bed. A wardrobe separates the bed from the living room, where a rotating chair doubles for computer work and dining. Twelve steps from the entrance, at the end of the flat, stands the mini-kitchen with a refrigerator, stoves and washer.
The move expanded the family's floor space from 80 sq ft to 290 sq ft. They now live in two-thirds the median area of a home in crowded Hong Kong, at 430 sq ft - itself half the size of the average London home.
In Tokyo, another packed Asian capital, the average home is 710 sq ft, although some 1.4 million people live in spaces of 210 sq ft or less, according to government figures.
Tian is happiest about the upgrade to mini-kitchen from gas stove.
The land for Nam Cheong 2020, the city's first module home project, was leased by developer Henderson Land 0012.HK for HK$1 a month. The project was built by the Hong Kong Council of Social Service.
It was built from container-like blocks for only 40% of the cost of building a public rental home, said Anthony Wong, business director of the nonprofit.
Lack of land and money are challenges to building more transitional homes. NGOs say the government is not doing enough. Hong Kong Chief Executive Carrie Lam is under pressure for housing solutions, including shoring up the transitional housing scheme.
"The problem is the government is acting like a middle man rather than taking the responsibility to develop it. They are relying on NGOs and developers to do that," said Sze Lai Shan, community organizer at the Society for Community Organisation.
A spokesman for the Transport and Housing Bureau told Reuters the government launched a HK$5 billion funding scheme in June to support transitional housing projects by NGOs, which can come in many different arrangements and different ideas.
"We hope to ... allow different community groups to use their creativity as much as possible to provide diversified transitional housing projects," he said by email, adding the government is facilitating short- and long-term "policies to increase housing supply, in order to address housing problem faced by low-income families."
Lau's Nam Cheong 2020 lifeline is two years.
"We hope we'll get a public flat by then, if not there's nothing we can do," he said. "We'll have to find a subdivided flat again."
Sours: https://www.reuters.com/article/us-hongkong-property-modules/some-of-hong-kongs-poor-finally-feel-at-home-in-290-sq-ft-modules-idUSKBN26K03S
NEVER TOO SMALL 25sqm/269sqft Tiny Apartment - 379 Queens Road
.
Ft hk sq
.
What $3000 Gets You In #HongKong 2020 - 250 sq ft studio apartment tour - renting a studio in asia
.
Similar news:
.
506
507
508
509
510