Purple Flower Drawings
We invited the iCreateDaily community to contribute their purple flower drawings, and to include any accompanying description.
You're welcome to submit yours for inclusion here as well, and we'll be glad to link to your website or social account to help send some fan traffic your way!
But first…
What is a Drawing?
In the broadest sense a drawing is the forming of anything visual on any surface using any medium, including digital ink on a digital surface, paint, charcoal, ink, crayons, markers, etc.
So, pretty much any medium you choose to submit for your purple flower drawings will work. We're even including photographs because that's what some folks have wanted to share here.
Purple Flower Drawing Submissions
For those who submitted—or wish to submit—purple flower drawings, please include a caption, description, poem or any other accompanying text.
Submissions can also be paint, watercolor, ink, pastels, etc.,
Purple Flower Drawing Descriptions
These could Include any one or more relevant features, such as:
Kind of flower, or if abstract creation
How you created it / what medium and/or technique
What inspired you to create this
Thought or reverie while creating it
How poem, synopsis or short story about the flower or the inspiration for it
What—if anything else—you plan to do with this piece of art
Your artist background and interest
Your website or social page (business) or profile (personal) so that we can link to you
Please sign and/or watermark your art. If you have a website or preferred social address, you can add that name watermark to the bottom of your piece.
For inspiration from photos, you may enjoy this purple flower article on our gardening website.
We've kicked off this post by sharing some wonderful purple flower art from Pixabay artists. However most do not have any extended art descriptions or supportive story, which we recommend you add to yours as it helps the viewer connect with you and your art.
Abstract Purple Flower Background
Abstract Purple Flower Background
Abstract Purple Flower in Watercolor
Butterfly on Purple Flower
Crocus – Digital Painting and Haiku Poem
SPRING CROCUS HAIKU

Crocus whispering
To my hungry ears today
Spring will be here soon

~Shannon DeAnna Schofield, poet, author,beekeeper
Purple Iris
"I must have flowers, always, and always."
~Claude Monet, French Impressionist painter, 1840-1926
Iris – Purple Flower Photo and Haiku
Acrylic Purple Pansy
I'm working with acrylic paints and doing it in stages because as I paint it other ideas keep coming to me and I'm not sure exactly how I want to finish this painting. I've been trying different techniques and this one is a little different as I'm painting it on 4 small flat canvases and when I'm done they can be separated or kept together. I'm sort of letting the painting tell me what direction I should go with it.
~Misty Foster, artist
Purple Columbine Flower
This is a columbine, drawn in Sharpie on 98 lb paper. I was inspired to draw this while looking thru the seed catalog. I find the shape of columbines frilly and delicate.
~Susanna Holman, artist, crafter
Crocus Flowers – Purple
Cute Purple Flowers in a Pot
Fractal Purple Flowers
Fractal Flower 1
Fractal Flower 2
Irises in Oils on Canvas #iartdaily
Purple, Pink and Blue Flowers
People and Purple Flowers
Woman Appreciating Purple Spring Flowers
The artist, Ractapopulous, AKA, JL G, is one of our favorite artists on Pixabay and we've used his work for some of our journals and a lot of our content.
Purple Tulip Watercolor
Simple Purple Flower Drawing
Purple Flowers in Tall Vase Drawing
Cone Flower Painting
Crocus Flower – Photograph and Poem
Rosalie Sanara Petrouske – Details about Photograph
The flower is a crocus I found on my spring walk in the woods near my house.
The medium is a photograph slightly altered to give it a holga effect.
I have been walking in nature during this [Covid-19] crisis; it helps me to see everything blooming normally like any other spring. Nature is always present and stays the same, it's comforting. During this time, I've also been doing a 100-day project, posting 100 photos I take along with a gratitude day post on my Facebook page.
Sometimes I submit my work for publication if I see a place that appeals to me.
Apoet, essayist, photographer, fiction writer, and teacher, I teach writing at a local community college.I also facilitate a writer's group that has been around for fifteen years. This is a link to my author Facebook page and also one to my writing group website.
Crocus Poem
AWAKENING

River, color of moss
swirls along
brings the mallard
sluicing water
in a smooth glide.
Winter, so long to linger,
drifts reluctantly
downstream
leaving behind
mud
and the
first purple crocus—
a brave soul,
who pushes her head
from beneath the earth
to this fiercely cold morning.

~Rosalie Sanara Petrouske, poet, writer, teacher
Violets Poem
PURPLE PATCHES
in the Spring
Dot my favorite park
Oh what delightful thoughts they bring,
Giving back that spark…
of renewed hope for brand new starts
New friends, new joy, new fun
For love of life in all our hearts
as if we'd just begun
So when in Spring you choose to roam
in Nature's grand display
The Violet
will send you home
and freshen up your
day.

~Martha Grow, calligraphy artist
Watercolor Painting of Purple Flowers
SPRING HAIKU — AWAKENING

Spring dreaming awake
Shaking off winter's slumber
Flowers yawn at dawn.

LeAura Alderson, creator iCreateDaily.com®
Image by jiao tang from Pixabay
Water Lily
Purple Flower Poem
PURPLE FLOWERS

Watching for leaves, slightly curled
Feeling all my love unfurl
As purple flowers come to life
There is no angst nor any strife.

They want to see me as I do them
Awaiting each tiny new stem.
Echinacea is a beauty you see
Also brings healing for you and me.

Lavender with its calming way
Will help me get through this day.
Verbena is buzzing with all the bees
An awe-inspiring sight to see.

Each year I await them
and with each day
Brings hope for tomorrow
to brighten my way.

These purple flowers
are amazing to see
Stretching their petals
for you and me.

~Shannon DeAnna Schofield, poet, author,beekeeper, homesteader
Get Gratitude.
The Day is the Way.
iCreateDaily™ on Amazon
iCreateDaily Journals & More
LeAura Alderson
Hello! I'm LeAura, a philosopher, generalist, autodidactic, personal development advocate, entrepreneur, writer, editor, author, ideator, media publisher, and podcaster, passionate about helping others achieve their best possible life! We're a media publishing company run by our small family of entrepreneurs, writers, and creators around topics we enjoy, such as gardening, health and fitness, creativity and pets, with more to come.
While my greatest teacher is Life… my formal training includes certifications in mediation, fitness, and strategic intervention coaching, including marriage and family. Today, the synergy of creating websites, articles and podcasts, brings together all my favorite things: family, learning, growth, creating, connecting and contributing. To share these with you is a privilege, that serves my lifelong aspiration to help others.
My personal areas of creativity are in writing, masterminding, ideation, synthesis and bringing ideas to life through business and entrepreneurship.


Want to submit your photos, videos and/or article content for publication? We love to consider your contribution for publication! [email protected]
Sours: https://www.icreatedaily.com/purple-flower-drawings/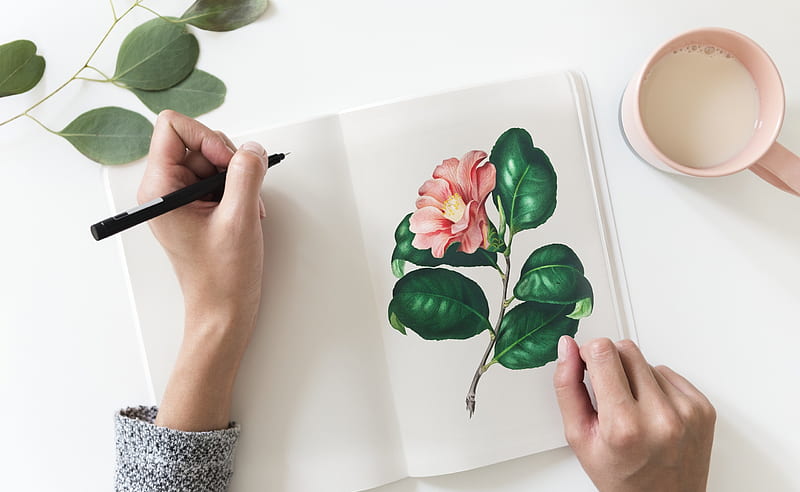 Tags:
Choose resolution & download this wallpaper
PC(720P, 1080P, 2K, 4K, 5K):
iMac:
iMac 21.5" LED-backlit:
1920x1080
iMac 21.5" Retina 4K:
4096x2304
iMac 27" Retina 5K:
5120x2880
MacBook:
MacBook Air 11.6":
1366x768
MacBook Air 13", MacBook Pro 15.4":
1440x900
MacBook Pro 13.3":
1280x800
MacBook Pro 15.4" Retina:
2880x1800
MacBook Pro 16":
3072x1920
MacBook Pro 17":
1920x1200
MacBook Pro 13.3" Retina, MacBook Air 13" Retina, MacBook Air 13.3"(2020, M1):
2560x1600
Dual monitor:
Triple monitor:
Quad monitor:
iPhone:
iPhone 2G, iPhone 3G, iPhone 3GS:
320x480

iPhone 4, iPhone 4s:
640x960

iPhone 5, iPhone 5s, iPhone 5c, iPhone SE:
640x1136

iPhone 6, iPhone 6s, iPhone 7, iPhone 8:
750x1334

iPhone 6 plus, iPhone 6s plus, iPhone 7 plus, iPhone 8 plus:
1242x2208

iPhone X, iPhone Xs, iPhone 11 Pro:
1125x2436

iPhone Xs Max, iPhone 11 Pro Max:
1242x2688

iPhone Xr, iPhone 11:
828x1792

iPhone 12 mini, iPhone 13 mini:
1080x2340

iPhone 12, iPhone 12 Pro, iPhone 13, iPhone 13 Pro:
1170x2532

iPhone 12 Pro Max, iPhone 13 Pro Max:
1284x2778

Android phone:
iPad & iPad mini:
iPad, iPad 2, iPad Mini:
768x1024, 1024x768

iPad 3, iPad 4, iPad Air, iPad Air 2, 2017 iPad, iPad Mini 2, iPad Mini 3, iPad Mini 4, 9.7" iPad Pro:
2048x1536, 1536x2048

10.5" iPad Pro:
2224x1668, 1668x2224

11" iPad Pro:
2388x1668, 1668x2388

12.9" iPad Pro:
2732x2048, 2048x2732

10.9" iPad Air:
2360x1640, 1640x2360

10.2" iPad:
2160x1620, 1620x2160

8.3" iPad mini:
2266x1488, 1488x2266

Android tablets:
Relevant HD wallpapers
GirlWomanFemalebackgroundArtworkIllustrationFantasyPaintingbonitodesenho
3840x2133px

3750x2973px

3840x2373px

4096x3045px

3840x2373px

5120x2853px

5120x2853px

5120x3173px

3840x2133px

2160x1413px

3840x2133px

3840x2133px

3840x2373px

997x1773px

3448x5168px

2632x3000px

3840x2133px

5472x3648px

1920x1080px

5120x2880px

1920x1080px

2560x1413px

4200x2160px

3554x1972px

3777x4721px

3840x2133px

2880x1773px

3840x2133px

5120x3173px

7680x4293px

5120x2853px

3840x2133px

1800x3200px

3840x2133px

1080x1920px

1280x2414px

3840x2373px

1264x1600px

5120x2853px

3000x1973px

1920x1173px

3840x2373px

3840x2133px

3840x2160px

3840x2133px

2736x1797px

2560x1573px

3908x4902px

2560x1600px

3840x2133px

600x395px

3000x1973px

5120x2853px

7680x4293px

6560x6560px

3840x2133px

7680x4773px

1080x1920px

5120x3173px

5120x3173px

3840x2133px

5999x3784px

2560x1573px

2448x3264px

4000x2250px

3840x3813px

3264x4928px

720x1280px

3840x2133px

2560x1413px
Sours: https://www.peakpx.com/en/hd-wallpaper-desktop-agazt
drawing creative flower combination
PNG Images PSD
Pikbest authorizes the User in a non-transferable, non-exclusive manner and on a worldwide basis for the duration of the relevant rights; to download, use and modify the Pikbest Content, as expressly permitted by the applicable license and subject to this document.
The Pikbest Authorization differs upon different situations.
While privileges are different upon different user types, there are some restrictions which are applicable to all Pikbest users.
→You cannot resell, redistribute, access, share or transfer Pikbest Content.
→You cannot use the content in the Pikbest Content in printed or electronic items aimed to be resold.
→You cannot use the content in the Pikbest Content (totally or partially) in any trademark, logo or part of the same. You can't
claim trademark or service mark rights over an Item within the End Product created using that Item.
→You can only use an Item for lawful purposes.
→You cannot imply that the content is created or claimed to be the copyright of the artwork by you or someone other than the copyright holder of the Pikbest content.
→You cannot use "For Reference Only" content in any manner that entails advertising, marketing or commercialization of any product or service.
For Full Edition of Pikbest License Agreement, please click here to the Pikbest License page. Any further questions regarding the Pikbest License, please feel free to send an email to [email protected]
Do you want to avoid attribution?
Go Premium
Sours: https://pikbest.com/png-images/qianku-drawing-creative-flower-combination_1917708.html
How to draw flower - Flower drawing step by step - Creative drawing
30 Flower Drawing Tutorials
Learn how to draw flowers – easy ways to learn drawing at home with step by step tutorials and instructions. Draw a rose, peony, simple flower, tulips, daisy, daffodil, shaded florals, colored pencil art and more. Teens can become artists by learning these basic drawing techniques. Grab some pencils and practice with these cool flower drawing tutorials.
How to Draw Flowers – 30 Tutorials
1. Draw Complex Flowers
carrie-lewis
This drawing tutorial from Carrie Lewis is so helpful as I'm trying to be more adventurous in my card making. As yet, I haven't tried flowers as there does seem to be quite a bit of shading but they explained it perfectly and seeing the steps helped tremendously.
2. Drawing Bowl-Shaped Flowers
diondior
Drawing bowl-shaped flowers is quite simple, and the concept of a center point and two ovals can be applied to many types of flowers. Dion Dior has put together a step-by-step tutorial that will help you figure out how to draw bowl-shaped flowers.
3. Draw Spring Flowers With Colored Pencils
themekeeper
What a beautiful spring artwork! Let Theme Keeper show you the process of creating a nature-inspired artwork that depicts a peony and cherry blossoms. In this tutorial, you can learn more about drawing with colored pencils.
4. Draw A Realistic Tulip
easymydrawings
Would you like to draw your very own tulip? Doing so is easy with the help of this simple, step-by-step drawing tutorial. All you will need is a pencil, a piece of paper, and perhaps an eraser. You will likely wish to use bright crayons, markers, colored pencils, or paints to complete your drawing.
5. Draw Dogwood Flowers
easydrawingguides
The dogwood is a flowering tree native to Europe and North America. The wood of the tree also meant strength, resilience, reliability, and durability. All you will need is a pencil or pen and a sheet of paper. You may also wish to use colored pencils or something similar to shade your finished flowers.
6. How to Draw a Lily
cool2bkids
Make the most of an opportunity of not only sharpening your kid's drawing acumen but also a gain in knowledge on the parts of a flower. Now it's time to draw four long thin filaments topped with oval anthers. Check how easy it can be done with this simple tutorial from Cool 2 B Kids.
7. Draw a Realistic Daisy
thoughtco
To make your daisy drawing look a little more realistic, it helps to use a good reference photo. That way, you'll be drawing what a daisy really looks like, not what you think it looks like. Daisies are easy to grow. You could plant some and never run out of subjects to sketch!
8. Draw A Daffodil
flowersketches
A daffodil drawing step by step tutorial is all you need to create a pretty spring painting or drawing. Learn how to draw a pretty spring daffodil with this fun step by step drawing tutorial. When you have done one, why not draw a whole field of daffodils!
9. Retro Painted Flowers Tutorial
thepostmansknock
Creating retro painted flowers is easy, fun, and makes you feel like a cool person. If you don't have acrylic paints, this project alone is with the significantly small investment. Let the brushing begin with the easy to follow DIY drawing tutorial from The Postman's Knock.
10. Draw A Flower Anemone
littlecoffeefox
What can be more pretty than flower illustrations in your bullet journal? Little Coffee Fox created a simple step by step flower drawing tutorial that anyone can do. Just sit back and let the creative process flow naturally. Don't get hung up on the 'proper' way to draw. If you do, you'll never start, and if you never start, you'll never learn.
11. Paint and Draw Dreamy Flowers
laurabei
12. Draw A Tulip
supercoloring
13. Easy Watercolor Flowers
bydawnnicole
14. Draw a Flower Bouquet
easydrawingguides
15. Draw a Rose for Kids
drawingtutorials101
16. Draw Fuchsias Flowers
drawinghowtodraw
17. Draw a Rose in 5 Steps
lifestyle.howstuffworks
18. Draw A Bell Flower
flowersketches
19. Draw Lotus Flower
cool2bkids
20. Draw Morning Glory Flower
drawinghowtodraw
21. Simple Flower Drawing
instructables
22. Draw a Lupine Flower
dragoart
23. Draw a Water Lily
drawingtutorials101
24. Flower of Hearts
miraculousmosquito
25. Draw Orchids with PicsArt
picsart
26. Draw Pansies
maryjanefineart
27. Draw A Flower Step By Step
hubpages
28. Draw String Rose
youtube
29. How to Create Watercolor Flowers Tutorial
thepostmansknock
30. Draw and Paint a Pelargonium in Watercolour
painters-online
Don't Miss Out! Sign up for the Latest Updates
Sours: https://diyprojectsforteens.com/flower-drawing-tutorials/
Flower drawing creative
.
Twelve Easy Flower Doodles You Need To Know
.
You will also be interested:
.
368
369
370
371
372