NVIDIA silently resurrects the GeForce GTX 1080 Ti
Introduced by NVIDIA as its flagship Pascal-based product, the GeForce GTX 1080 Ti, back in early March 2017. Now, more than four years since the release of that iconic card that provided a massive jump in performance over the previous Maxwell-based flagship products and completely blew away AMD's offerings, it looks like the Pascal GP102 GPU is back.
According to a post made on the Japanese forum Quasar Zone, someone has just received a brand-new GeForce GTX 1080 Ti-based graphics card after returning his old one for RMA. Twitter user Harukaze made some digging based on the serial number of the aforementioned card and discovered that we are talking about a GTX 1080 Ti EVGA SC manufactured in 2021. However, EVGA cards come with a standard warranty of 3 years, so manufacturing new GTX 1080 Ti-based cards wouldn't make sense at all in 2021, unless NVIDIA has silently brought back these chips into production.
For now, we cannot tell who is behind the resurrection of the GTX 1080 Ti, but it is highly unlikely that EVGA had some spare parts lying around since 2017-2018, so it would not be surprising to hear about other brands bringing back their GTX 1080 Ti-based offerings later this year. After all, the ongoing crypto-related madness seems to drive GPU prices higher and higher, so when the stocks of new GPUs disappear almost instantly, why not bring the veterans back to the battlefield?
Buy the MSI GeForce GTX 1080 Ti Armor 11G OC on Amazon
Top 10 Laptops
Multimedia, Budget Multimedia, Gaming, Budget Gaming, Lightweight Gaming, Business, Budget Office, Workstation, Subnotebooks, Ultrabooks, Chromebooks
under 300 USD/Euros, under 500 USD/Euros, 1,000 USD/Euros, for University Students, Best Displays
Top 10 Smartphones
Smartphones, Phablets, ≤6-inch, Camera Smartphones
Codrut Nistor - Senior Tech Writer - 5464 articles published on Notebookcheck since 2013
In my early school days, I hated writing and having to make up stories. A decade later, I started to enjoy it. Since then, I published a few offline articles and then I moved to the online space, where I contributed to major websites that are still present online as of 2021 such as Softpedia, Brothersoft, Download3000, but I also wrote for multiple blogs that have disappeared over the years. I've been riding with the Notebookcheck crew since 2013 and I am not planning to leave it anytime soon. In love with good mechanical keyboards, vinyl and tape sound, but also smartphones, streaming services, and digital art.
Please share our article, every link counts!
Sours: https://www.notebookcheck.net/NVIDIA-silently-resurrects-the-GeForce-GTX-1080-Ti.531040.0.html
GeForce GTX 1080 Ti GAMING X 11G
THE ULTIMATE GAMING GRAPHICS CARD

Design and Performance in a class of its own.

FIERCE GAMING GLOW

Customize the LED lights and effects to match your system or mood.

TORX 2.0 FAN

MSI's patented fan design generates 22% more air pressure for supremely silent performance.

GAMING LOOK & FEEL

The beating heart of any GAMING build.

WE'VE GOT YOU COVERED

Solid metal backplate included for extra toughness and finished looks.
Double Ball Bearings
Double Ball Bearings give the unique MSI TORX 2.0 Fans a strong and lasting core for years of smooth gaming. They also remain virtually silent while spinning under load, keeping your graphics card cool during intense and lengthy gaming sessions.
Zero Frozr-Stay undetected
First introduced in 2008 by MSI, ZeroFrozr technology has made its mark and is now the industry standard among graphics cards. It eliminates fan noise by stopping the fans in low-load situations. This means you can focus on gaming without the noise of spinning fans.
FANS SPINNING
During intense gaming or benchmarking
FANS STOP
Completely silent during idle, multimedia or light gaming
"If your TORX 2.0 fans stop, it's time to push your gaming rig harder!"
Backplate
A powerful graphics card needs a strong build to harness its performance. MSI GAMING X graphics cards are fitted with a solid metal back plate to make it extra tough. The matte black finish completes the TWIN FROZR VI design to perfection.
The Future of Gaming
The smoothest, fastest and most exciting gaming experience ever by eliminating screen tearing, display shutter and input lag.
Ultra-high resolution (UHD) delivers 4x the resolution of 1080p content, enabling much sharper and crisper images with delicate details during gaming.
To experience and enjoy the impressive world of Virtual Reality, high-performance hardware is required. MSI, world leading brand in high-end gaming and eSports, provides the right advice to make sure your system is VR Ready. Integrating the very best of cutting edge technologies in recommended MSI VR gaming hardware for smooth performance. Together with our VR partners, MSI brings gamers an extremely realistic VR experience where games come alive.
Catch the Vibe with Cool LED Effects
Each LED can be controlled individually by choosing any of the animation effects availiable in the MSI Gaming App, ranging from responding to your game sounds or music to steady light, breathing and flashing. Of course, you can also turn them off.
VR READY
Discover next-generation VR performance, the lowest latency, and plug-and-play compatibility with leading headsets—driven by NVIDIA VRWorks™ technologies. VR audio, physics, and haptics let you hear and feel every moment.
Smooth Heat Pipes
Up to 8mm thick copper heat pipes with a smooth squared shape at the bottom maximize heat transfer from the surface of the copper base plate.
Solid Baseplate
To temper the heat generated by a powerful GPU, MSI GAMING series graphics cards use a solid nickel-plated copper base plate. The base plate catches the heat from the GPU and transfers it to the heat pipes for dissipation so you can keep cool.
Premium Thermal Compound
Every detail counts when it comes to creating the ultimate thermal design, which is why TWIN FROZR VI uses a premium thermal compound to make sure it outlives the competition.
Gaming App
The MSI Gaming App allows for one-click performance profiles that unlock extra performance for gaming or keep your card silent during light use. It also features the EyeRest tab, giving you easy access to image quality improving technology.
OC Mode
Maximum Performance through higher clock speeds and increased fan performance
Gaming Mode
The best balance between in-game performance and silence
Silent Mode
The best environment for minimal fan noise
FUNCTIONS
MENU
Performance screen
GAMING EXPERIENCE
One Click to VR
To get the best VR experience, you need your PC to deliver maximum performance. The MSI Gaming App gets your PC primed for VR use in just a single click by setting all key components to high performance settings and making sure other software applications do not impact your VR adventure.
HEATSINK
Lurking under the cover of the GAMING graphics card is an engineering masterpiece designed to keep the graphics card cool. Every tiny detail of the intricate heatsink plays an essential part in providing a cool & quiet gaming experience.
Airflow Control Technology
Using advanced aerodynamics, Airflow Control Technology directs more air directly onto the TWIN FROZR VI heat pipes. The special deflectors on the heat sink enlarge the surface area, which means lower temperatures and better gaming.
TORX 2.0 FAN
Teamwork for greater strength
Just like in games, the exclusive MSI TORX 2.0 Fan technology uses the power of teamwork to allow the TWIN FROZR VI to achieve new levels of cool.
TORX 2.0 Fan design generates 22% more air pressure for supremely silent performance in the heat of battle.
Dispersion Fan Blade
has a steeper curved blade which accelerates the airflow, increasing its effectiveness.
Traditional Fan Blade
pushes down a steady airflow to the massive heatsink below.
THE ULTIMATE PC GAMING PLATFORM
Get Game Ready with GeForce® GTX.
GeForce GTX graphics cards are the most advanced ever created. Discover unprecedented performance, power efficiency, and next-generation gaming experiences.
WTFast is the Gamers Private Network ; like a global automated army of IT specialists all working together to optimize your game connection from end to end. WTFast reports rich connection stats for your online game, so you can see exactly what is happening with your game connection.
Built just for MMO gamers
Reduce average ping
Greatly reduce connection flux, spikes and packet loss
MSI Exclusive 2-month premium license
GET 2-MONTH PREMIUM LICENSE FOR FREE
MSI Dragon Eye allows you to watch a YouTube video or Twitch Stream while playing a game simultaneously. Simply add a link or stream to the Dragon Eye application and select the size, position, volume and transparency and start gaming. With a few hotkeys you can start/pause your video or set the volume.
THE LATEST GAMING TECHNOLOGIES
Pascal is built to meet the demands of next generation displays, including VR, ultra-high-resolution, and multiple monitors. It features NVIDIA GameWorks™ technologies for extremely smooth gameplay and cinematic experiences. Plus, it includes revolutionary new 360-degree image capture.
Below the heatsink you find the close quarters cooling which enables you to push the MSI GAMING card to the max.
1Rugged Anti Bending strip
2Memory Cooling Plate for stable & higher overclocks
3PWM Heatsink with micro fins to ensure cool temperatures
A 10-Phase PWM design with High Quality Military Class components ensures extreme reliability and superb overclockablity and enhanced efficiency.
Afterburner
MSI Afterburner is the world's most recognized and widely used graphics card overclocking utility which gives you full control of your graphics cards. It also provides an incredibly detailed overview of your hardware and comes with some additional features such as customizing fan profiles, benchmarking and video recording.
PERFORMANCE
Pascal-powered graphics cards give you superior performance and power efficiency, built using ultra-fast FinFET and supporting DirectX™ 12 features to deliver the fastest, smoothest, most power-efficient gaming experiences.
© 2021 NVIDIA Corporation. All Rights Reserved. NVIDIA, the NVIDIA logo, GeForce, GeForce Experience, GeForce GTX, G-SYNC, NVIDIA GPU Boost, and NVLink are registered trademarks and/or trademarks of NVIDIA Corporation in the United States and other countries. All other trademarks and copyright are the property of their respective owners.
All images and descriptions are for illustrative purposes only. Visual representation of the products may not be perfectly accurate. Product specification, functions and appearance may vary by models and differ from country to country . All specifications are subject to change without notice. Please consult the product specifications page for full details.Although we endeavor to present the most precise and comprehensive information at the time of publication, a small number of items may contain typography or photography errors. Products may not be available in all markets. We recommend you to check with your local supplier for exact offers.
Sours: https://www.msi.com/Graphics-card/geforce-gtx-1080-ti-gaming-x-11g.html
The RTX 3060 Ti is Nvidia's latest 3000 series GPU. Assuming it (ever…) comes into stock at $400 USD, it will take the crown as the best value for money graphics card. Nvidia's new Ampere architecture, which supersedes Turing, offers both improved power efficiency and performance. The 3060 Ti features 4,864 CUDA cores, 152 Tensor cores, it has a boost clock of 1.665 GHz, 8 GB of memory and a power draw of just 200 W. Nvidia's entire 3000 series lineup offers once in a decade price/performance improvements. The 3060 Ti beats the previous generation's 2060 Super by 35% in terms of effective speed at the same MSRP. Given the widespread issues AMD users are facing with 5000 series GPUs (blue/black screens etc.), AMD's 6000 series GPU's will have to see substantial price cuts and a huge marketing effort in order to gain any traction. Meanwhile, Christmas has come early for PC gamers who can look forward to an unparalleled gaming experience in class leading titles such as Cyberpunk 2077. At ultra settings, with ray tracing enabled, Cyberpunk 2077 redefines the boundaries of immersive gaming. It makes GTA5 look like Tetris in comparison. The combination of RTX+DLSS delivers stunning graphics that are several tiers higher than both AMD's best discrete GPUs and the upcoming consoles. In terms of real world performance, Nvidia's 3000 series has more or less put AMD's Radeon group in checkmate. Nonetheless, AMD's marketers are capable of delivering elaborate BS albeit whilst struggling to keep a straight face. Their marketing infrastructure outsold Intel in the CPU market despite a 15% performance deficit. Without an appropriate social media marketing strategy, Nvidia will probably lose considerable market share, for all the wrong reasons. [Dec '20GPUPro]
MORE DETAILS
Sours: https://gpu.userbenchmark.com/Compare/Nvidia-RTX-3060-Ti-vs-Nvidia-GTX-1080-Ti/4090vs3918
GeForce GTX 1080 Ti LAUNCH EVENT - in 3.5 minutes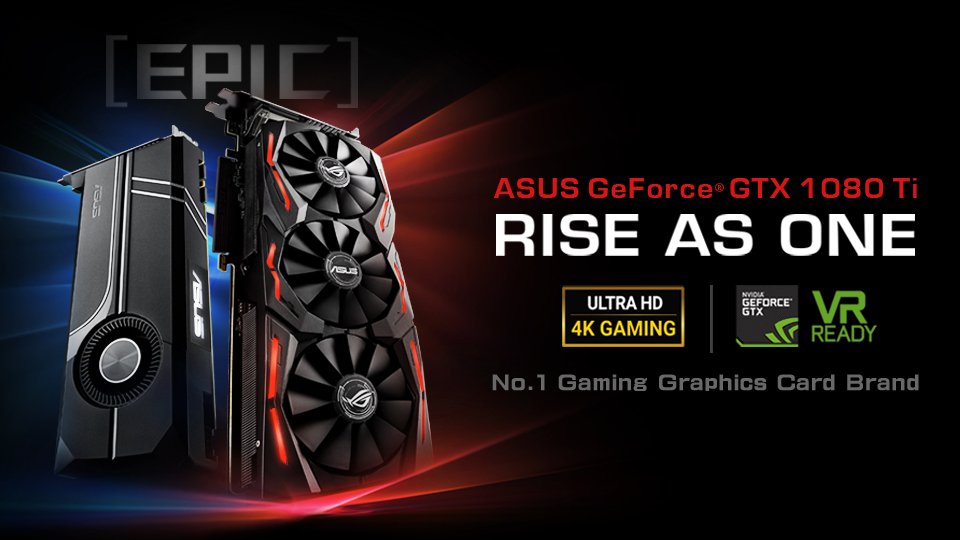 Perfect Your Build
ASUS Turbo GeForce® GTX 1080 Ti comes equipped with a dual ball-bearing fan for a 2X longer card lifespan and exclusive Auto-Extreme Technology with Super Alloy Power II components for superior stability. Customizable backlit logo enables a system personalization and VR-friendly HDMI ports let gamers easily enjoy immersive virtual reality experiences. ASUS Turbo GeForce® GTX 1080 Ti also has GPU Tweak II with XSplit Gamecaster that provides intuitive performance tweaking and instant gameplay streaming.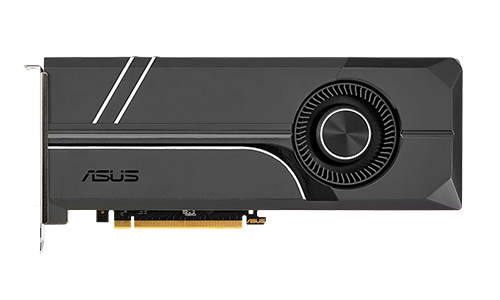 I/O Ports Highlight
2 x Native HDMI 2.0
2 x Native Display Port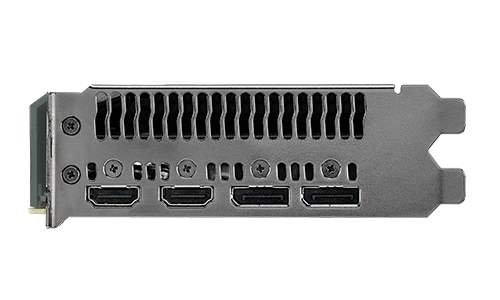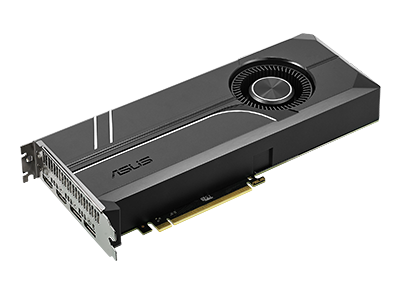 Dual-Ball Bearing Fan
2X longer lifespan
Without the problem of oil drying common in sleeve-bearing fans, the dual-ball bearing fan on ASUS Turbo GeForce® GTX 1080 Ti lasts 2X longer. With reduced friction, it also runs smoother, further improving card lifespan and cooling efficiency.
Auto-Extreme Technology with
Super Alloy Power II
Premium quality and best reliability
ASUS graphics cards are produced using Auto-Extreme technology, an industry-first 100% automated production process, and feature premium Super Alloy Power II components that enhance efficiency, reduce power loss, decrease component buzzing under load, and lower thermal temperatures for unsurpassed quality and reliability.
*this pic is for demonstration only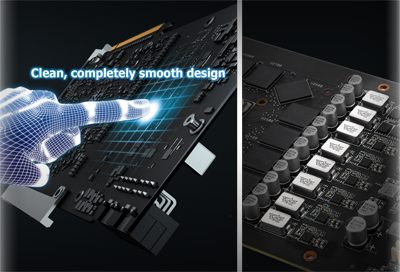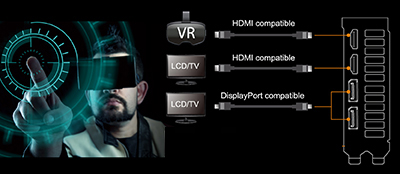 VR-Friendly HDMI Ports
Enjoy immersive virtual reality experience
ASUS Turbo GeForce® GTX 1080 Ti graphics cards have two HDMI ports for connecting a VR device and display at the same time, so you can enjoy immersive virtual reality experiences anytime without having to swap cables.
Customizable
Backlit Logo
An unique look for your system
ASUS Turbo GeForce® GTX 1080 Ti comes with an LED backlit ASUS logo that you can swap with your own custom design for a truly unique look.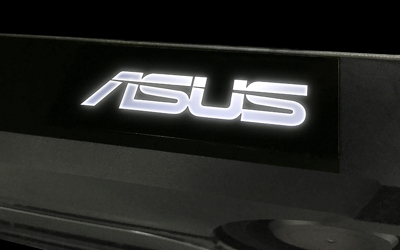 GPU Tweak II with XSplit Gamecaster
GPU Tweak II:
Intuitive performance tweaking
Adjust clock speeds, voltages and fan speeds to tune your graphics card(s) exactly how you want to. Select between GPU Tweak's Standard or Advanced modes depending on your level of experience.

Choose Standard Mode to access Intuitive options for easy tweaking. This is great for those learning how to tune graphics cards. Alternatively try out the Advanced Mode for sophisticated and extensive tuning options that enable complete control for experienced overclockers.
Learn more at here.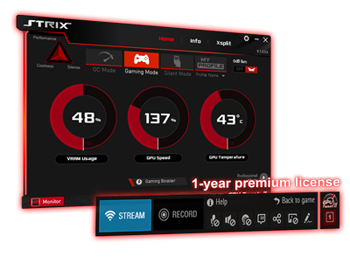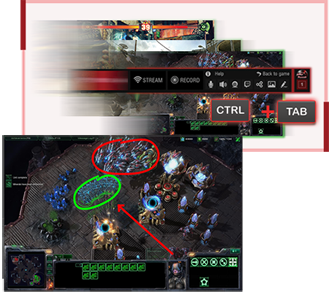 XSplitGamecaster:
Instant gameplay streaming
Now, you can also launch XSplit Gamecaster to bring up the in-game overlay and start streaming or recording your gameplay with the click of a button. You can also try the in-game annotations and video editor features to enhance your game stream experience.
Learn more about XSplitGamecaster

Powered by
NVIDIA® GeForce® GTX 1080 Ti
GeForce® GTX VR Ready
Discover next-generation VR performance, the lowest latency, and plug-and-play compatibility with leading headsets—driven by NVIDIA VRWorks™ technologies.

NVIDIA® G-SYNC ready
Delivers the smoothest and fastest gaming experience by synchronizing display refresh rates to the GPU, eliminating screen tearing and minimizing display stutter and input lag.

NVIDIA® SLI Support
Multi-GPU technology for extreme performance.
Sours: https://www.asus.com/us/Motherboards-Components/Graphics-Cards/Turbo/TURBO-GTX1080TI-11G/
1080ti geforce gtx
2017's Best GPU in 2021: GeForce GTX 1080 Ti Revisit
Today we're taking a fresh look at the GeForce GTX 1080 Ti, because every time we do one of these GPU revisits, we get dozens of requests to check out the 1080 Ti, so here you go. Thankfully, I really enjoy looking at these previous generation GPUs, running them through a few dozen games to see how they're holding up.
As a quick refresher, Nvidia's GeForce GTX 1080 Ti was released back in early 2017 for $700 (see our original review), which at the time was considered an enormous amount of money for a gaming graphics card. Oh, how times have changed.
Despite the price tag though, the 1080 Ti still offered gamers impressive value, packing unrivaled performance and a fat 11GB VRAM buffer.
If we take a look at our most recent benchmark data used across our GPU reviews, including the GeForce RTX 3070 Ti, RTX 3080 Ti and Radeon 6600 XT, we see that the GTX 1080 Ti remains a capable gaming graphics card at 1440p, delivering 93 fps on average across the 12 games used for day one reviews.
That's 6% faster than the Radeon 5700 XT, but 18% slower than the 6700 XT. Then, when compared to current generation of so-called $700 parts, which would include the RTX 3080 and 6800 XT, the 1080 Ti is over 60% slower, but that's to be expected four years later.
That data was recorded using our Ryzen 9 5950X test system with 32GB of DDR4-3200 CL14 dual-rank, dual-channel memory. For this revisit we'll be using the same test system, but covering 31 games at 1080p, 1440p and 4K.
This is a follow up from the Radeon RX 5600 XT, 5700 XT and RTX 2060 Super testing that we recently posted.
We'll be using those GPUs for comparison and while it would have been nice to include a few more relevant parts such as the RTX 2070 Super and RTX 3080, for sake of time efficiency (it takes at least a few days to add a single GPU to this 31 game benchmark), we're posting these now with more to be added over the coming weeks.
Benchmarks
Let's now take a look at how these four GPUs compare in a dozen games before we check out the average gaming performance across all 31 tested titles, along with a few head to head comparisons.
We'll start with Biomutant which tends to favor GeForce GPUs. The game uses Unreal Engine 4 and it appears as though little optimization has been made for Radeons, as a result the 2060 Super and 5700 XT are comparable here and that means at 1440p the GTX 1080 Ti was a massive 28% faster, offering an entirely different tier of performance.
Whereas the 2060 Super and 5700 XT at times dipped below 60 fps, the 1080 Ti was good for well over 60 fps throughout our testing, so a great result for the old GeForce flagship.
In Red Dead Redemption 2, the 5700 XT performed a lot better, matching the GTX 1080 Ti at all resolutions. Using the slightly dialed down 'high' settings the 1080 Ti struggled to deliver 60 fps at 1440p, and therefore is better suited to 1080p using these quality settings.
The GTX 1080 Ti was able to flex its muscle in Hitman 2, pumping out 98 fps at 1440p, making it 23% faster than the 5700 XT, and 27% faster than the 2060 Super. Similar margins were also seen at 1080p and 4K.
Resident Evil Village is a 2021 release and here the 5700 XT does get the better of the GTX 1080 Ti, delivering 7-8% greater performance at 1080p and 1440p. That said, the 1080 Ti was still very impressive, rendering over 80 fps at all times when testing at 1440p.
Star Wars Jedi Fallen Order is another Unreal Engine 4 title, though the Radeon GPUs do slightly better when compared to what we saw with Biomutant. Even so the GTX 1080 Ti was 6% faster than the 5700 XT and a massive 21% faster at 1440p.
Days Gone also favors the GTX 1080 Ti and this is yet another Unreal Engine 4 title. Although the 5700 XT and GTX 1080 Ti were comparable at 1080p, the GeForce GPU runs away with it at 1440p, pulling ahead by a 15% margin with over 70 fps at all times in our testing.
Next up we have Cyberpunk 2077, and please note we've updated our benchmark pass for this title, moving from a densely NPC populated area. Here these GPUs really struggled at 1440p and certainly weren't able to deliver a 60 fps experience, for that you'll need to drop down to 1080p, and please note we're not using the maxed out graphics either. Interestingly, the GTX 1080 Ti was slower than both the 2060 Super and 5700 XT, losing to the Radeon GPU by a 13% margin.
Moving on to Flight Simulator 2020, we've updated all our results for this title after a new patch improved performance across the board. The game's still not silky smooth on older hardware using the ultra quality preset, but we did see a big 30%+ improvement for all GPUs.
This allowed the 5600 XT to deliver playable performance at 1080p and now the 5700 XT is very smooth with 51 fps. That said, the GTX 1080 Ti was faster averaging 56 fps at 1080p, which is plenty for this simulator.
Shadow of the Tomb Raider is one of the older titles we're testing with, but it's still very demanding and looks quite good. The GTX 1080 Ti spat out 90 fps at 1440p, while the 5700 XT was good for 80 fps, making the GeForce GPU 13% faster.
F1 2021 is the newest game in this benchmark, and although it supports ray tracing and enables it by default on GPUs that support it, we've gone and disabled it on the RTX 2060 Super as it's the only RT enabled GPU here and rather than place it at a disadvantage we've simply disabled it for an apples to apples comparison.
The 5700 XT was 25% faster than the RTX 2060 Super at 1440p, and despite that huge margin, the GTX 1080 Ti was 6% faster than the 5700 XT. So a strong result for the Pascal GPU.
Unsurprisingly the GTX 1080 Ti powers through Rainbow Six Siege, delivering 193 fps on average at 1440p to match the 5700 XT, it's even capable of pushing up around 100 fps at 4K.
Finally, let's take a look at Assassin's Creed Valhalla which uses the AnvilNext 2.0 game engine and is well optimized for Radeon GPUs. The 5700 XT had no issue brushing aside the 1080 Ti, at least when looking at the 1080p and 1440p results where it was 14% and 11% faster respectively.
31 Game Average Performance
Here's a look at the average performance seen across the 31 games tested. The GTX 1080 Ti remains 6% faster than the 5700 XT at 1440p, which is the same margin seen in our smaller 12-game sample used for day-one reviews.
That means the GTX 1080 Ti is ~20% faster than the 2060 Super and with 100 fps on average, it's still a very competent 1440p gamer for the most part.
For those of you interested in how the 5700 XT and GTX 1080 Ti compare head-to-head in the games tested, well here's a look at just that.
The GeForce GPU is pushed ahead by massive wins in half a dozen of the games tested, those games include Valorant, PUBG, Biomutant, Hitman 2, Star Wars Jedi Fallen Order and Resident Evil 3.
Of those games, four use Unreal Engine 4 which isn't a surprise, and while it's possible for Radeon GPUs to perform quite well in UE games -- take Borderlands 3 for example -- it seems the developer really has to go out of their way to optimize for AMD hardware when using this popular engine, which continues to be a problem for Team Red.
If we look at the games where the 5700 XT does well and manages to beat the GTX 1080 Ti, you won't find any Unreal Engine 4 titles. Forza Horizon 4 uses the Forzatech engine, Assassin's Creed Valhalla uses the AnvilNext 2.0, Resident Evil Village the RE Engine, Cyberpunk 2077 REDengine 4, Doom Eternal id Tech 7, and Dota 2 the Source 2 engine.
What We Learned
In late 2021, the GeForce GTX 1080 Ti is hanging in really well. The GPU has aged well partly thanks to its large 11GB frame buffer, and will continue to be able to take advantage of HD texture packs for some time to come.
Talks about Nvidia abandoning older architectures and not optimizing newer games, at least for now that certainly hasn't been the case with Pascal, as the level of optimization for modern titles looks great.
The only issue with the GTX 1080 Ti today is the same issue faced by all GPUs: price and availability. The average selling price we've seen for the 1080 Ti over the past few months is around $600, which is just $100 less than the MSRP 4 years ago.
Basically you're looking at GeForce RTX 2070 money with the 2070 Super typically selling for around $50 more, though it's well worth that small premium given you pick up some really cool features such as DLSS.
That being the case, the GTX 1080 Ti makes no sense in 2021 to buy used. It's certainly miles better for gamers than the 5700 XT which is selling for ~$800, probably because that GPU is better for mining, so if you happen to have one, you will want to sell it and upgrade to a faster gaming card like the 6700 XT.
The GTX 1080 Ti has been an interesting GPU to track overtheyears, especially on the second hand market. Even during times when the market was flooded with discounted 5700 XT's and readily available 2070 Super's, the GTX 1080 Ti held its value well, never dipping below ~$400 at places like eBay.
For now we can only dream of $350 GTX 1080 Ti's, but if and when the market returns to more normal conditions, you can expect the flagship Pascal GPU to tumble in price on the second hand market.
For now the 6600 XT looks like your best shot at achieving GTX 1080 Ti-like performance, though pricing and availability still looks messy depending on where you live. In the US, you can pick one up on eBay for a little over $600. While in Australia we've been able to buy an RX 6600 XT graphics card for around $700 AUD, while GTX 1080 Ti typically sells for well over $800 AUD.
So as much as we disliked the 6600 XT in our day-one review, it's turning out to be the better available option for those seeking this level of gaming performance.
Shopping Shortcuts:
258 interactions
Sours: https://www.techspot.com/review/2316-geforce-gtx-1080ti-revisit/
Still Awesome Today? GeForce GTX 1080 Ti, 2021 Revisit
.
You will also be interested:
.
362
363
364
365
366