Lesco 80 lb Fertilizer and Salt Spreader - 101186 High Wheel
The Lesco Fertilizer Spreader (Lesco is now part of SiteOne) is the industry standard for spreaders with its all stainless steel frame. Widely heralded as the best fertilizer spreader on the market, it is the first choice in the landscaping and lawn care community.
See Resources to compare with other spreaders.
Features such as an 80 lb hopper, a manual deflector and an enclosed gearbox with a 5 to 1 gear ratio are among the details that have made this spreader the choice of professionals everywhere.
With the ability to adapt to the changing of the seasons, this Lesco 80 lb Broadcast Spreader can be used year round for spreading a range of granular products.
In the warmer months, granular fertilizers and seed can be spread to rejuvenate and improve the health of lawns.
In the winter, dry free-flowing salt and ice melt can be spread for winter de-icing applications to prevent slipping accidents on sidewalks, pathways, driveways, etc.
Whichever season of the year it is, this Lesco spreader will stand up to the task because it is a true all season spreader.
Features:
Adjustable handle for ease of use by operators of all sizes can be mounted in three positions.
Includes a manual deflector to keep the fertilizer or salt in the area you want it
Large cam-operated impeller for effective agitation.
Stainless steel frame, axle, impeller shaft and on/off assembly for extended wear and durability.
Unique cam-operated oscillating agitator sweeps beyond hole openings in both directions to help eliminate product bridging and minimize product damage.
Shutoff plate features pattern-adjustment slide for even distribution of a variety of products.
Oversized tires for increased stability, reduced rutting and easier product application on taller, thicker grasses.
Overall width 25"
Can be used year round
Use this Lesco / John Deere Landscapes Spreader in the winter with dry free-flowing salt or small particle ice melt material on driveways, pathways, walkways, etc. to prevent unnecessary accidents.
Some assembly required, instructions included.
Optional Accessories for the 091186 and 101186 Lesco Spreaders
Refer to Related Products.
Spreader Cover (92128): Minimizes any fertilizer dust getting out and moisture getting in.
Spreader Cover (RITTENCVR): Same function as above but it is made with higher-quality elastic and has watertight seams. Manufactured exclusively for Rittenhouse.
BreakThru Agitation System (T422400PLUS): Features oscillating claws that will dig deep into the hopper holes and break through clogs to deliver continuous flow of fertilizer, seed, lime and salt. This kit includes everything you would need to replace and repair your existing agitator assembly and upgrade to the BREAKTHRU System
Lesco Remote Deflector and Third Hole Shutoff (92456): The levers to operate the deflector and the 3rd hole shutoff are located on the handle assembly for easy access while pushing the spreader. You can engage the deflector or 3rd hole kit while in motion.
Remote Deflector for Lesco or Cub Cadet (2004519): The lever is located at the spreader handle. You can engage the deflector while in motion, no need to stop.
See Resources for spreader comparison chart.
Sours: https://www.mkrittenhouse.com/us/lesco-fertilizer-spreader-101186-high-wheel
Lawn Care Schedule Using Only 3 Products
It's time to dump those generic 4 step programs fertilizer companies push. Check out this simple, 3 product lawn care program and get real results.
Before I got my lawn care 'education', I stuck mostly to the 4 step programs you see at the big box stores. To be honest, my lawn always looked half way decent using these products. The main benefit though was the convenience and availability of these products.
After becoming very familiar with the 4 step programs, I realized that some of the products worked OK, while others barely worked at all.
For starters, the crabgrass pre-emergents didn't seem to be that effective. My lawn always had a lot of crabgrass each season.
I also noticed plenty of broadleaf weeds, even after applying products like Weed & Feed.
Eventually I became convinced that the Weed & Feed wasn't working, even though I was applying it correctly. It greened up my lawn, but didn't do much to combat weeds.
After a lot of experimentation, I realized that a next level lawn really came down to 3 products. The best part is these 3 products are usually supplied by the big box stores. If not, you should be able to get them shipped to your store.
Before we get started it's important to point out this program works best for Cool Season Lawns. If you have a Warm Season Lawn then check out this lawn program here: Lawn Care Schedule for Warm Season Grass
Product 1
Lesco 19-0-7 Fertilizer with Dimension Pre Emergent
Dimension is one of the best pre-emergent herbicides out there. It's a common choice among professionals. It was hard to find in big box stores until Lesco came out with this awesome fertilizer and Dimension combo.
I recommend using this product for your first 2 applications, and then a 3rd time a little later in the season.
The first 2 applications are for preventing crabgrass as well as other broadleaf weeds. The 3rd application is mostly for preventing Poa Annua.
Once soil temps are nearing 55 degrees it's time to throw this product down. About 5 weeks later as soil temps approach 70 degrees it's time to throw it down again. Once soil temps hit 80 degrees, crabgrass and broadleaf weed germination slows.
The 3rd application is going to be after the hot summer months when soil temps start decreasing back down to 70 degrees. This is the time of year when Poa Annua seeds germinate. Poa Annua drops its seeds in spring and summer and germination begins in early fall.
Applying the Lesco fertilizer with Dimension when soil temps are heading back down to 70 degrees will help prevent Poa Annua seeds from germinating, as well as other broadleaf weeds.
* It's important to point out that if you plan on doing any fall seeding then don't apply this product. Doing so will prevent grass seed from from growing. Instead, use a starter fertilizer when applying the new seed.
Check out Greencast to find out when your soil usually hits the 3 important benchmarks of approaching 55, approaching 70, and coming down below 70 heading into fall.
Notice how I've been referring to soil temperatures, and not calendar dates when talking about when to apply this products. It's so important to understand soil temperatures and have that be the driver behind when you do anything to your lawn. Check out this post here for more about soil temperature in your lawn: The Importance of Soil Temperature in Your Lawn.
In terms of a fertilizer, this product provides 19% nitrogen, 0% phosphours, and 7% potassium. The 7% potassium plays a big role in balancing this program since our other go to fertilizer is Milorganite which doesn't have potassium. Instead it has phosphorus which the Lesco product is lacking.
Product 2
Milorganite 6-4-0
For times when you're not applying Lesco's fertilizer and pre-emergent combo, shift to a good organic fertilizer such as Milorganite. I was never a big organic fertilizer guy until I realized all of its benefits:
Builds soil health instead of temporarily feeding roots
Slow release for longer lasting results
Doesn't burn if over applied or applied in poor conditions
Eco friendly
Milorganite has 6% nitrogen, 4% phosphorus, and 0% potassium. This works great in this program with the Lesco product since it provides a balance of the Macronutirents N, P, K. It also contains iron which helps give your lawn that dark green color.
Product 3
Ortho Weed B Gone Plus Crabgrass Control, Post Emergent Herbicide
No pre-emergent plan is perfect. No matter how hard you try, there will be some weeds that emerge. The trick is to knock these weeds out right away using a lawn safe liquid herbicide.
All that's required is walking your lawn and spot treating any visible lawn weeds. This product is a liquid herbicide that comes with a spray wand.
Spot treat weeds a couple days before mowing. This is when the weeds will be easy to spot and it will also be enough time for the herbicide to be absorbed by the weed.
Benefits of This Lawn Care Strategy
1. It's a more aggressive and effective approach to combating weeds with pre-emergents. This schedule calls for applying pre-emergent herbicides at 3 specific times during the year.
Most of the 4 step programs only cover pre-emergents in the first step. It also uses spot treating for killing developed weeds which is more effective then Weed & Feed products.
2. Focus's on soil temps instead of calendar dates. Weed seeds don't care what the date is.
3. All these products are easy to use, and easy to access.
4. It uses organic fertilizer for most of the applications which has many long lasting benefits.
The 3 Product Lawn Care Schedule
Once familiar with this schedule I highly recommend you check out : How to Fertilize Your Lawn
* If you plan on core aerating and overseeding, or top dressing your lawn, or doing any type of seeding in general then don't apply Lesco with Dimension for round 5. Instead, apply a starter fertilizer at the same time you apply seed. Lesco and Scotts both make starter fertilizers so either one is a fine choice.
Substitutions
If for some reason you can't get your hands on the Lesco 19-0-7 product with Dimension then check out this alternative here: The Andersons 19-0-6 with Barricade. It's a very similar product but the pre emergent has a different active ingredient (Prodiamine).
You could also check out this product: Proscape 16-0-8 with Barricade. With this product you can type in your location and see if there is a local dealer.
Lastly, if you're completely striking out, you can use Scotts Halts with Lawn Food. Your almost guaranteed to find this locally so you don't have to worry about getting it shipped.
Soil Test for Best Results
While this program is great for putting your lawn care maintenance on auto pilot, it's recommended you do some simple soil tests every once in awhile to see where you're at.
My favorite soil test is this the one by Yard Mastery: Yard Mastery Soil Test This is a simple kit that gets delivered to you with easy to follow instructions. You'll simply mail back a sample of your soil and they will quickly get back to you with a soil analysis.
Feel free to check out some other soil test options here: How to Do a Soil Test
Limitations
This plan makes no mention of treating for grubs, fungus, or insects. The truth is, you may never need to do those things so don't feel you have to. There's no need to apply fungicides or insecticides unless you suspect you are having problems.
Also, this plan is best used if your starting out and your lawn 'needs work'. Eventually you should phase out at least one of the Milorganite applications with a product such as: Stress Blend 7-0-20. This will help you remain in balance. If you were to just continue year after year with Milorganite your Phosphorus levels would get very high. The Stress Blend 7-0-20 will help zero out phosphorus. Also, the other great part about the Stress Blend 7-0-20 is the high level of potassium helps protect your lawn from summer heat.
Check Out These Posts Next
Lawn Care Schedule for Warm Season Grass
How to Fertilize Your Lawn
How to Do a Soil Test
NPK Meaning
How to Kill Dandelions
Core Aeration and Overseeding
Top Dressing Lawn: Advice and Benefits
Lime Your Lawn: A Complete Guide
How to Kill Weeds Without Killing Grass
White Grubs: Prevention and Treatment
Follow Me
Join my free email list!
Plus, follow me on Facebook, Instagram, and Pinterest.
Lawn
Sours: https://plantforsuccess.com/lawn-care/
Lesco Weed and Feed Fertilizers | Reviews and How to Use
Looking for a high quality fertilizer that can help control weeds in your lawn? If you are, then let us check out Lesco weed and feed fertilizers.
We'll also answer common questions about this product including how to best apply them.
More...
Lesco Fertilizer and Weed Control Product Review
A healthy, weed-free lawn is the star of a well-kept yard – and keeping it in such great condition means using high-quality fertilizers and weed control.
In this article, we're taking a look at Lesco fertilizer and weed control, as well as talking about how and when to apply these products for the best results.
What is Weed and Feed Fertilizer?
A weed and feed fertilizer is a product that combines essential plant nutrients with herbicides that kill emerging weeds.
The best lawn fertilizers contain a combination of nitrogen, phosphorus and potassium, and are usually high in nitrogen.
If you want a good fertilizer for spring that will also kill weeds before they start growing, look for a 18-0-9, 18-0-4 or 17-0-7 Lesco fertilizer that contains a pre-emergent herbicide.
How Does Weed and Feed Fertilizer Work?
Weed and feed fertilizer works by killing off common, leafy lawn weeds like dollarweed and dandelions. You get two types:
Pre-emergent weed and feed
Pre-emergent weed and feed products kill off weeds before they have a chance to grow and develop leaves.
This won't kill your grass or existing weeds, but it will kill any seeds waiting to sprout in your soil.
Post-emergent weed and feed
The herbicide granules are absorbed by the leaves of existing, growing weeds, which then kills the weed.
It shouldn't harm your grass unless you put too much on, so be sure to follow the instructions on the product.
Depending on the condition of your lawn, you may use one type or both, using pre-emergent in early spring and post-emergent in summer.
What Do Fertilizer Numbers Mean?
The numbers on a fertilizer product refer to the ratio of nitrogen, phosphorus and potassium in the fertilizer.
This is important because some plants (like grass) require more nitrogen, while others (like fruit trees) prefer more potassium.
An 18-0-9 fertilizer, for example, is 18% nitrogen, 0% phosphorus and 9% potassium.
High nitrogen formulas are ideal for plants that need a lot of green leaf growth, helping to develop lush green lawns that grow densely and vigorously.
Lesco Weed and Feed Fertilizer
Lesco fertilizers and weed and feed products are tried and tested, so you know you can rely on them for good results.
Built on over 50 years of expertise, these products are tailored to different grass varieties, weed control issues and more in order to deliver the lush, healthy lawn you want this summer!
Another good thing about Lesco is that they have included the MSDS sheets, which show the chemical breakdown of the product.
There are also instructions on how you can properly store the product and tips on how you can avoid exposing yourself to harmful chemicals.
How Much Fertilizer Should I Buy?
Generally speaking, a 50lb bag of fertilizer will cover about 12,500 square feet of lawn.
It's best to use a fertilizer spreader if you want to get the most even spread of fertilizer and the resulting growth over your lawn.
When is the Best Time to Apply Lesco Weed and Feed?
When it comes to fertilizing your lawn, timing is everything. It's best to wait for spring when the soil temperature (not the air temperature) has reached 55 degrees Fahrenheit for at least 5 days, usually in mid-April.
It is at this temperature when lilacs begin to blossom – or you can use a soil thermometer or USDA's CRN/SCAN Soil Map to time yourself perfectly.
This is also the time when weeds start to sprout, so it's best to apply a pre-emergent weed and feed.
What Is the Best Lesco Fertilizer to Use in Spring?
We recommend a pre-emergent Lesco weed and feed fertilizer, as this will kill off any seeds and newly-sprouting weeds while feeding your grass well as it enters its high-growth phase.
Fertilizer Safety Tips
Fertilizer is a concentrated chemical mix, so it's important to take basic safety precautions.
This is especially important if you are using a weed and feed fertilizer, due to the harmful herbicide content.
Wear gloves – The concentrated nitrogen in fertilizer can burn the skin.
Wear eye protection – Granular fertilizer contains fine particles that get into the air and can harm your eyes. If you don't have safety glasses, wear sunglasses or goggles.
Cover your mouth – A mask or a scarf over your mouth will prevent you from breathing in any loose particles in the air.
Clean up – Any excess fertilizer that spills onto hard landscaping, paving, your driveway and paths should be washed off or cleaned up.
How to Apply Fertilizer to Your Lawn
Before applying fertilizer or weed and feed, clear away any winder debris from your lawn, read through the product instructions, aerate and water your lawn well to help absorption.
Choose a day where it is unlikely to rain for 48 hours following application. You can apply garden fertilizer two different ways:
By hand – Wear gloves and walk backwards, throwing handfuls of fertilizer in an even, sweeping motion over your plants and lawn.
By broadcast applicator – You can purchase a fertilizer spreader or broadcast applicator which drops fertilizer evenly as you walk it through the garden over your lawn.

This works well on even surfaces and is ideal if you have a large yard, but you will still have to apply the fertilizer by hand to the beds and hard-to-reach areas.
Lesco Weed and Feed Fertilizer Schedule
Warm season varieties of grass like St Augustine, Bermuda, Buffalo, Centipede and Zoysia grass should be fertilized twice in the spring and twice again during the fall season.
In the spring, you need to apply the first dose of fertilizer (a pre-emergent weed and feed) once the new grass starts growing and the second dose should be applied 30 days after this.
The second dose can be a post-emergent weed and feed if you have a problem with growing weeds.
In the fall, the first dose of fertilizer should be applied in early fall while the grass is still growing and the weather is warm, with the second dose occurring 30 days after this.
This should be a fertilizer or post-emergent weed and feed depending on the condition of your lawn.
Cool season grass varieties, like Kentucky bluegrass, creeping bent grass, annual and perennial ryegrass, tall fescue and creeping red fescue, can be fertilized with a pre-emergent weed and feed once during the spring season.
As the new growth starts, and twice during the fall season 30 days apart with a fertilizer or post-emergent weed and feed when the temperature starts to cool down.
Lesco Weed and Feed for Bermuda Grass
Bermuda grass is a popular warm season variety. If you have this type of grass in your yard, we recommend Lesco Bermuda Lawn Weed and Feed, which is tailored for this grass variety to give it the best possible and healthiest growth through the spring and summer.
It is a slow-release fertilizer that sustains your grass for longer periods of lush growth, and it provides excellent weed control.
You do have to spread it with a rotary spreader, and a 50lbs bag covers 10,000 square feet.
What is the Best Weed and Feed for St Augustine Grass?
We recommend Lesco St Augustine Grass Weed and Feed, a professional-grade fertilizer and weed control product specifically designed for St Augustine grass.
50lbs will cover 13,000 square feet of lawn, kill off crabgrass, goosegrass, sandspurs and other summer weeds without burning this delicate grass.
It's best to apply it to a lawn using a fertilizer spreader after the lawn has been thoroughly watered.
How to Safely Store Lesco Fertilizers
It's important to store your Lesco fertilizers properly to keep it viable and safe.
Here are some useful tips for storing granular fertilizer:
Keep away from any moisture
Do not put in an airtight container or bag as the gasses can build up
Keep away from any flammable materials and heat, including direct sunshine
Choose a well-ventilated, dry, cool space or raise off the ground on a shelf
Do not mix fertilizers with other fertilizers or other products
Store out of reach of pets and children
For liquid Lesco fertilizers, ensure the cap is secure and the bottle is stored in a dry, cool space out of the sunlight and away from heat, pets and children.
Is Lesco Fertilizer Safe for Pets?
Unless a fertilizer is organic, it is very unsafe for pets. Even with organic fertilizers, it's best to water the fertilizer in well (washing it off grass leaves, etc.) and keep your pet off the grass for at least 24 hours after application.
Lesco weed and feed fertilizers contain herbicides, so are unsafe for pets – as are all chemical herbicide products.
It is advisable to keep your pet off your lawn for 48 hours and to water the lawn well after that 48 hour period to reduce exposure.
Fertilizers are concentrated chemical mixes, so they are harsh on exposed skin and eyes.
If your pet does walk on the lawn, wash their feet with water. If they display any signs of illness, including vomiting, take them to the vet immediately.
Keeping Your Lawn Lush and Healthy with Lesco!
Not only can you get Lesco fertilizers for killing pre-emergent and post-emergent weeds, you can also get weed and feed products for specific grass varieties like Bermuda and St Augustine grass.
They are easy to apply using a fertilizer spreader and by following manufacturer instructions and our Lesco fertilizer schedule, you'll time your doses correctly and have a healthy, lush, weed-free lawn to enjoy in just a few weeks!
If you are looking for high quality weed and feed products, then Lesco weed and feed is a great choice.
Sours: https://sumogardener.com/lesco-weed-and-feed-fertilizer-reviews/
Fertilizer

Healthiest Green

Innovative Technologies

Advanced Testing
Tested. Proven. Trusted.
LESCO® fertilizers offer leading formulations and a proven track record for healthy, long-term results. We've dedicated more than 50 years to studying and perfecting the science of growing turfgrass. Along the way, we've developed exclusive techniques to deliver turf that looks good and stands up to all kinds of stress.
Conventional wisdom might tell you to choose the fertilizer with the quickest and greenest results.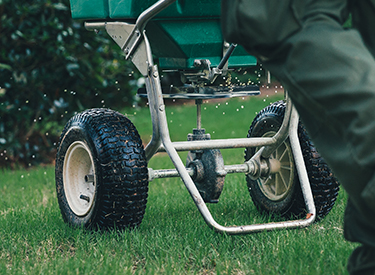 Not so fast. There are many more factors to consider, including desired overall turf condition, amount and frequency of foot traffic, soil type, history of disease, temperature and drought stress. You'll also want to think about how long you want your results to last.
Combining high-quality nutrients with exacting quality specifications, LESCO fertilizers offer time-tested performance that landscape contractors and golf course superintendents can trust.
LESCO Fertilizers
Upgrade What You Put Down
Backed by 50 years of agronomic results, LESCO fertilizers are engineered to produce greener turf. See how leading advanced formulas offer the most nutritional value from every application.
Order Now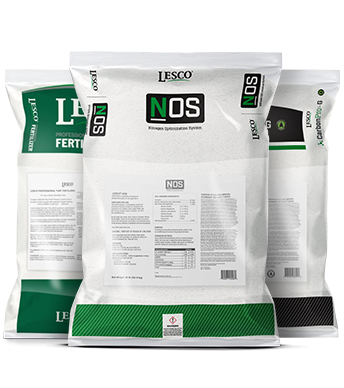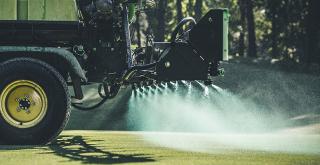 May 13, 2020
"Nitrogen on Steroids": Why Superintendents are calling NOS and NOS Plus a Game Changer
Learn more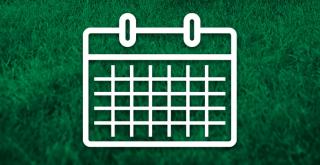 July 7, 2020
Turf Maintenance Calendars
Learn more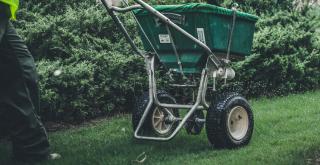 May 24, 2018
Determining Spreader Settings
Learn more
Sours: https://www.lesco.com/products/fertilizer
Fertilizer lesco
.
.
You will also like:
.
228
229
230
231
232